Led Emergency Flares are not only the ideal replacement for traditional emergency flares,
but are also the ideal safety option for all applications.The Led Emergency Flares can be

visible from a half mile away.With Built-in 16 super bright LEDs and 9 flashing modes, the

Led Emergency Flares are visible from air and land, and can help direct Rescue Personnel to

your position.

Led Emergency Flares

Single pack rechargeable led emergency flares
1.9 flashing models
2.16 LED with magnet base
3.waterproof,crushproof and corrosionproof
4.Led emergency flares factory
1. Led Emergency Flares Features:
1.Led Emergency Flares with 16 LEDs visible up to 1/2 mile
2.Waterproof to 50 feet
3.Corrosion proof & crush proof
4.360 degree lighting coverage
5.High strength magnets attach to metal surfaces
6.Rechargeable battery included, does not need to be replaced
7.9 Flash patterns including S.O.S. Morse Code
8.Flare Dimensions: Diameter:10.5 Height: 3.5cm
9.Includes 120V wall charger, 12V car charger, USB charger
10.Operates in temperatures from -40C to + 60C and 100m underwater
| | |
| --- | --- |
| 9 Flash Patterns | Operating Time |
| Rotate | 7 hours |
| Quad Flash | 7 hours |
| Single Blink | 60 hours |
| Alternating Blinks | 7 hours |
| S.O.S. (Morse Code) | 12 hours |
| Steady on - high | 4 hours |
| Steady on - low | 30 hours |
| 2-LED Flashlight | 7 hours |
| 4-LED Flashlight | 5 hours |
2. Led Emergency Flares Applications:
The Led Emergency Flares is used to Identify road hazards, signal for help, mark detours, underwater scuba or repair applications. Ideal for emergency responders. road safety identification by emergency responders and personal vehicle operators. May also be used on construction sites, for aviation marshalling and taxiing, event management, in marine applications for boater emergency safety or scuba .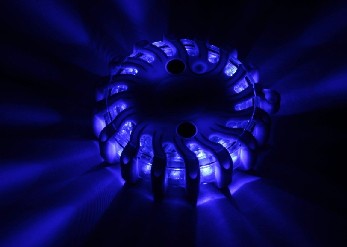 single pack rechargeable led emergency flares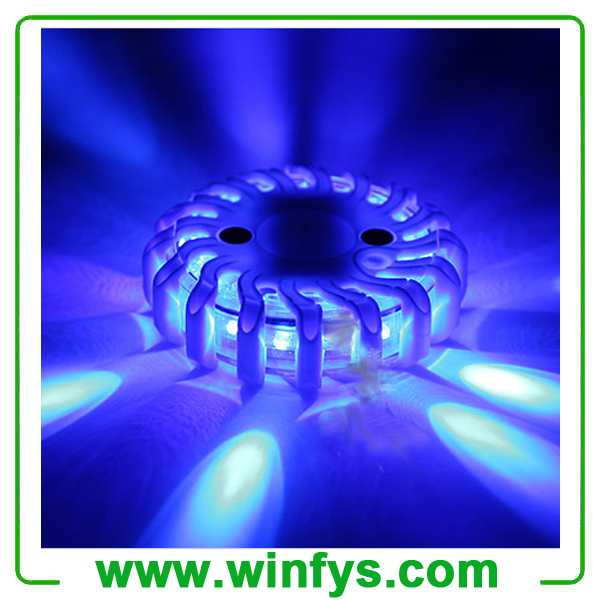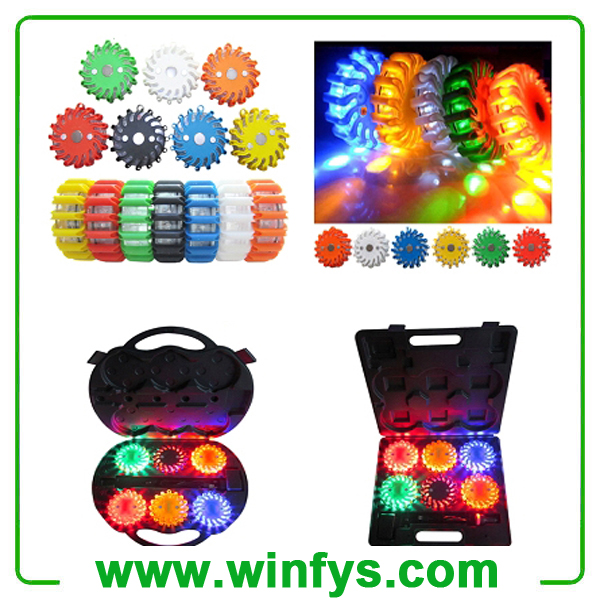 We are China Led Emergency Flares manufactuer. Our main products include as below.

1. 16 Led Emergency Flares
2. 24 Led Emergency Flares
3. Single Pack Emergency Flares
4. 6 Pack Led Emergency Flares
5. Non-rechargeable Led Emergency Flares
5. Rechargeable Led Emergency Flares