traffic led flares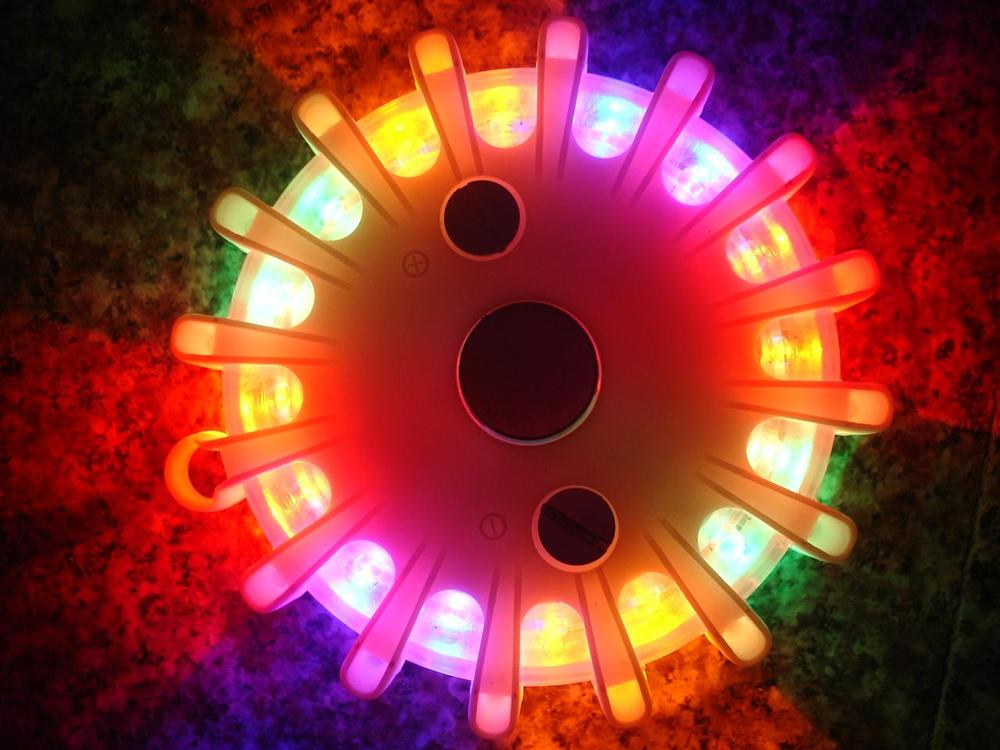 PORTABLE TRAFFIC LED FLARE
RECHARGEABLE and WATERPROOF
BLUE TRAFFIC LED FLARE
9 User-Selectable Flash Patterns
SPECIFICATIONS
BUILT-IN RECHARGEABLE BATTERY Lithium Ion 700 mAH - 3.7V
120V AC/DC CHARGER: Input: 1 00-240V AC, 50-60 Hz 0.15A (UL Listed) Output: 5.0 V DC 1000 mAH
12V DC CHARGER: Input: 12-24V DC (CE) Output: 5.0V 850 mAH
DIMENSIONS 4.25" Lx 4.375" W x 1.375" H
Traffic LED flare is an essential piece of equipment for police, firefighters, EMTs, rescue services,
first responders, members of emergency response teams and the general public.
Size: Dia. 10. 8cm, high 3. 5cm
Weight: 290g
LED: 16pcs
Traffic LED flare light casing is constructed of super high strength plastic: PC, TPE and TPR.
Traffic Traffic LED flares have 16PCS super bright LED bulbs, working life is more than 100,000 hours;
Using high-capacity battery CR123 as power, built-in IC chip control LED flash.
LED emergency flare has 9 user selectable flash patterns:
Rotate, double blink, single blink, alternative, SOS (Morse code) for rescue, solid-on (high), solid-on (low), 2LED flashlight and 4LED flashlight.
lighting covers 360 degree direction.
High endurance even rolled under a car;
Back with two strong magnets, can be attached on iron surface;
Shatterproof, and water- resistance.
compact & visible up to a 1/2 mile away.
round led emergency flare,round led emergency flare,led emergency flare round