led flashing beacon led beacon
NON-rechargeable led becon
lighting: 5 high brightness LED
flashing way: glitters 110 times/minutes
visible distance: the frequency of 500 M (dark environment)
power: 2XD Battery
battery time: long bright 8 hours.
material: PC, ABS, PC shell shock resistance, strong and durable.
service life: 3-5 years. The rain proof design, the rain can still operate normally
product size: Φ 100 * 155 mm
product net weight: 188 g/PCS
working temperature:-20 ℃ ∽ 60 ℃
red/yellow/blue colors optional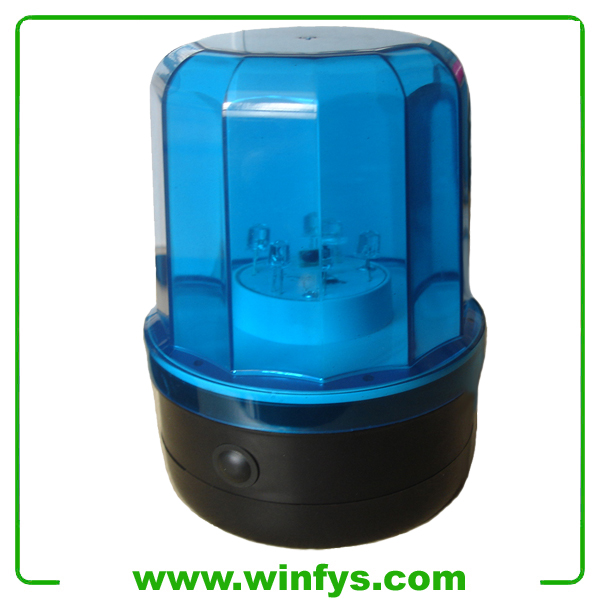 The nonrechargeable led beacon operates for 8 hours on a full charge and is equipped with a magnetic mount to allow easy attaching t0 vehicles.
This waterproof and shock resistant non rechargeable led beacon contains 5 LEDs and fully potted electronics within a special fresnel lense that produces 360° of flashing light. Ideal for utility, construction, security, snow removal, and maintenance applications, this non rechargeable led beacon generates a superior signal in an extremely small, durable package.
led beacon with magnetic base
1.Description:
According to the GB13954-2009 standard.

Protection class IP65

Adopts highlight LED

Strong anti-vibration ability, easy installation and operation.

Widely apply to the scope pf police, fire, ambulance, engineering and other special vehicles,etc.
2.Features:
High brightness LED

Magnet available

Sound can be customized

Principle of using high-tech electronic to transfer signals

Voltage options: AC 220V, DC 12-24V. Other voltage types can be customized.

Built-in buzzer volume: 85dB

Mian materials: lamp shade-PC, lamp holder-ABS

Certification: CE