Red Yellow Blue Rechargeable Led Beacons
led beacon rechargeable
lighting: 60 LEDs
flashing way: glitters 110 times/minutes
visible distance: the frequency of 500 M (dark environment)
power: 3.7 V1200mAh
battery time: 8 hours(steady), 40hous(flashing)
material: PC, ABS, PC shell shock resistance, strong and durable.
service life: 3-5 years. The rain proof design, the rain can still operate normally
product size: Φ 110 * 145 mm
product net weight: 188 g/PCS,
working temperature:-20 ℃ ∽ 60 ℃
110-240v rehcarging adaptor
red/yellow/blue colors optional
The rechargeable led beacon operates for 8 hours on a full charge and is equipped with a magnetic mount to allow easy attaching t0 vehicles.
This rechargeable led beacon is equipped with a rechargeable battery and magnetic mounting base, making it fully portable. Available in a choice of white, green, blue, amber or red colors, this strobing beacon includes a magnetic mount and a 120 volt charger. This magnetic base and self contained rechargeable battery allows this unit to be easily mounted, removed, and switched between vehicles, or mounted to any flat metallic surface.
This waterproof and shock resistant rechargeable led beacon contains 60 LEDs and fully potted electronics within a special fresnel lense that produces 360° of flashing light. Ideal for utility, construction, security, snow removal, and maintenance applications, this rechargeable led beacon generates a superior signal in an extremely small, durable package.
rechargeable led beacon with magnetic base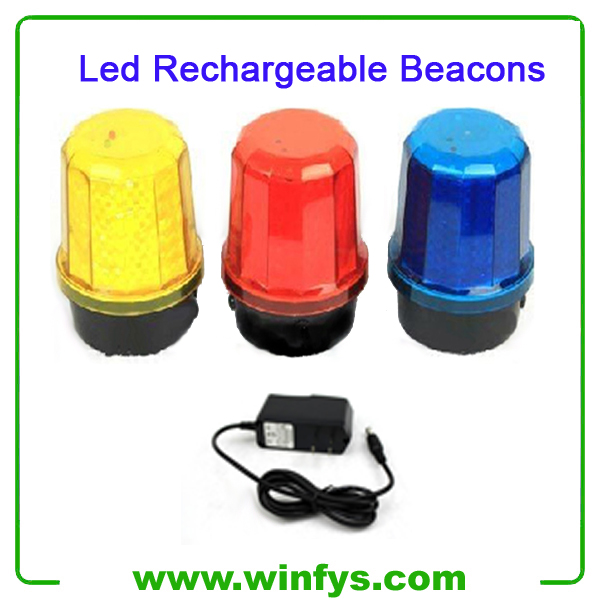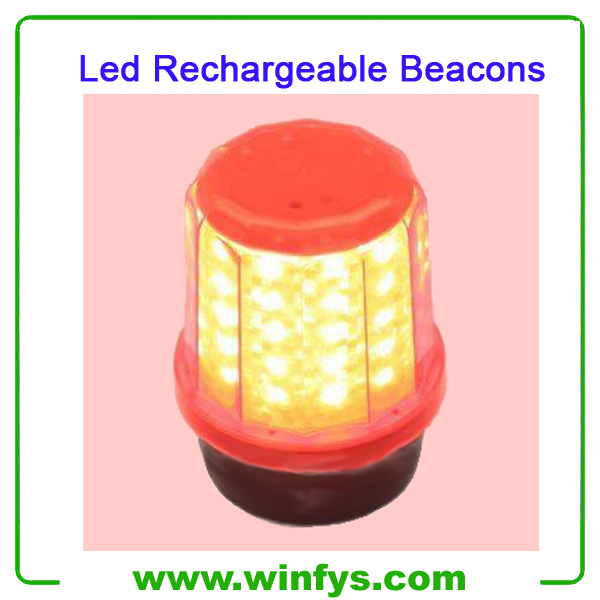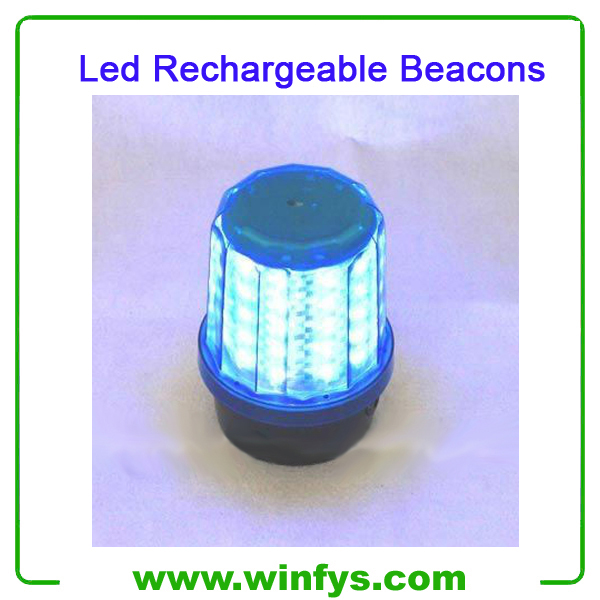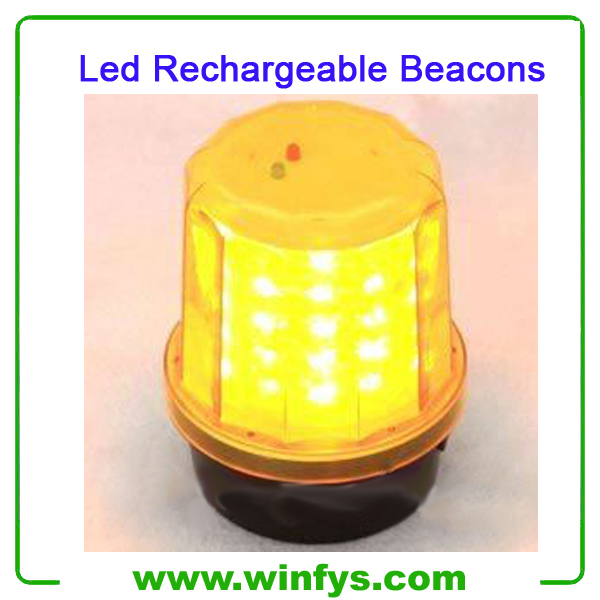 1.Red Yellow Blue Rechargeable Led Beacons Description
According to the GB13954-2009 standard.

Protection class IP65

Adopts highlight LED

Strong anti-vibration ability, easy installation and operation.

Widely apply to the scope pf police, fire, ambulance, engineering and other special vehicles,etc.
2.Red Yellow Blue Rechargeable Led Beacons Features
High brightness LED

Magnet available

Sound can be customized

Principle of using high-tech electronic to transfer signals

Voltage options: AC 220V, DC 12-24V. Other voltage types can be customized.

Built-in buzzer volume: 85dB

Mian materials: lamp shade-PC, lamp holder-ABS

Certification: CE

Protection degree: IP65
Red Yellow Blue Rechargeable Led Beacons is widely apply to police, fire, ambulance, engineering and other special vehicles.

We are China Led Rechargeable Beacon and Led Rechargeable Beacon manufacturer, factory and suppiler.