T8 WATERPROOF FIXTURES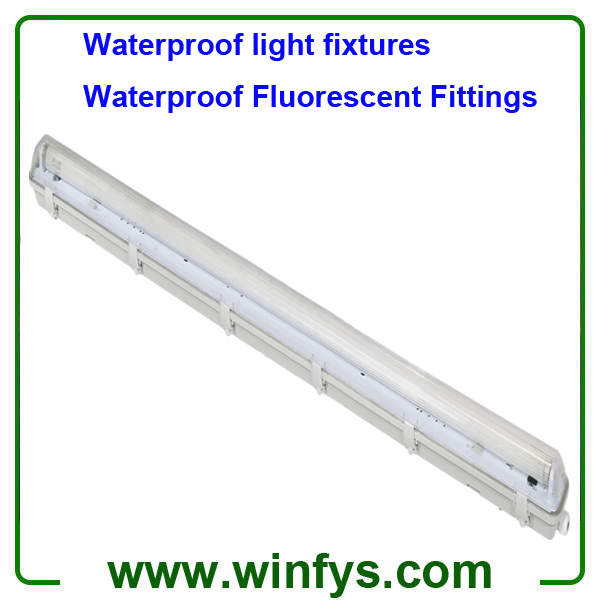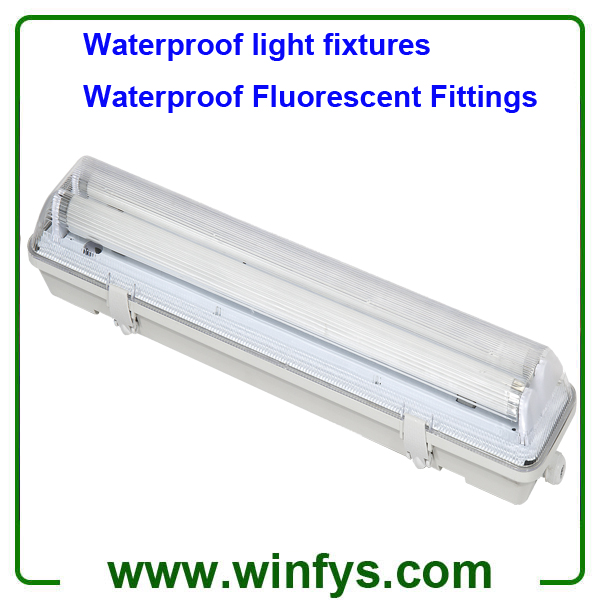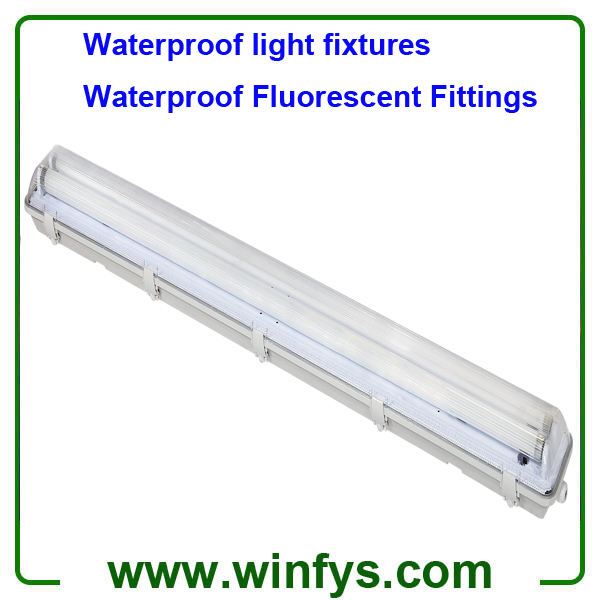 1.CE,GS,RoHS certificate
2.IP65 waterproof fixtures
3.IP65 waterproof fluorescent light fixture
4.G13 pc lampholder to ensure electric safety
5.3 years quality lmited warranty
6.lamp: T8 fluorescent lamp
7.IP Rating : IP65
8.operating voltage : 220V-240V/50Hz
9.Dimension:675*166*100 mm
10.Optional Wattage:
1*18W,2*18W,1*36W,2*36W
11.waterproof fixtures, t8 waterproof fixtures,waterproof fluorescent fixtures,t8 waterproof fluorescent lighting fixtures
IP65 T8 Waterproof fixtures 2x18W GS,CE,Rohs etc.
Description:
* IP65 T8 Waterproof fixtures 2x18W
* Model: JLH-218
* IP Rating: IP65
* Certificate: GS,CE,Rohs etc.
* Lamp dimension: 652*112*85mm
* Housing: Grey Housing; Material PC (ABS is also available)
* Diffuser: Transparent Diffuser; Material PC (PS and PMMA is also available)
* Gasket: Material EPDM (Silicon gel is also available)
* Reflector: White painted metal plate
* Clips: Material PC (Stainless steel clip is also available)
* Lampholder: Material PC
* Wire: White VDE 1×0.5mm²
* Ballast: Electronic ballast and Magnetic ballast are both available
* Tube: Fluorescent tube and LED tube are both available
T8 waterproof fixtures Features:
1. Lamp housing is made of imported high quality PC or ABS.
2. Prismatic diffuser design for even light, efficient usage and good dazzle resistant effect.
3.Seal gasket is in material EPDM or natural silicone gel.
4.Closing clips is in material PC or stainless steel for excellent waterproof performance.
5.Direct pulsion and rotation installation for light tubes to guarantee safety and
6. Easy and fast ceiling installation.
7. Curve corners and edges for stylish appearance.
8. Integral and smooth housing for easy cleaning.
9.waterproof, dustproof and blast proof
10.Suitable for both indoor and outdoor uses
11. fire-retardant pc lampholder
12.Applications:
Indoor & Outdoor Areas with High IP requirement
Dusty Humid and Corrosive Environment
Heavy Mining Industry Environment
Oil Industry and Offshore Industry
Petrochemical Industries
Pharmaceutical Factories
Loading Bays and Packing Areas
warehouss, refrigeraory, bathe center, parking lot, kitchen, workshop
Garages; Cellars; Under-bridge; Tunnel; Railway platform; Lobbies etc.
T8 waterproof fixtures
waterproof fixtures Features:
our waterproof fixtures, corrosion resistant and durable.
Imported mirror surface aluminum reflectorwith tempered glass provides excellent reflection effect.
High quality and high temperature resistantsilicon rubber sealing washer.
Separated installation of ballast and lightsource can effectively extend the life of ballast and light source.
Can match with our rectangular lamp with itsexcellent Color Rendering Index and light efficiency, long life span, noflicker and energy saving, wide range of color temperature and soft light,stable light output
waterproof fixtures Material:
High quality imported plastic body,
waterproof fixtures Application:
Floodlightbuildings, building landscape, parking lots, billboards, sports and otherindoor
waterproof fixtures Advantages:
Separated installation of ballast and light source can effectively extend the life of ballast