LED Road Flares is an essential piece of equipment for police, firefighters, EMTs,rescue services, first responders, members of emergency response teams and the general public.
led road flares with flashlight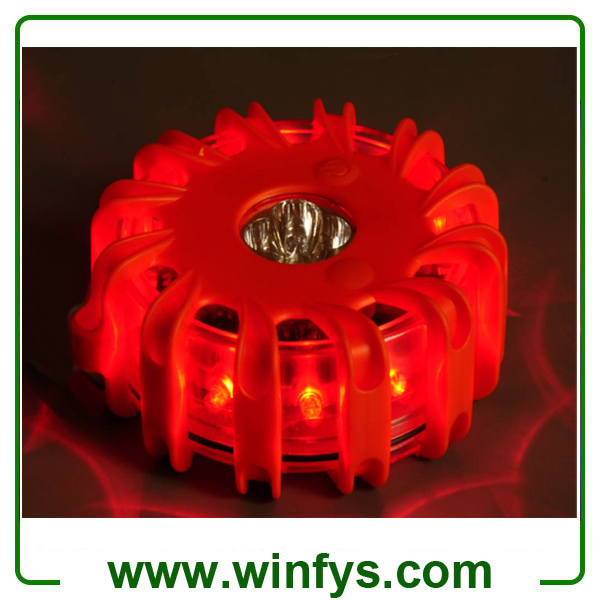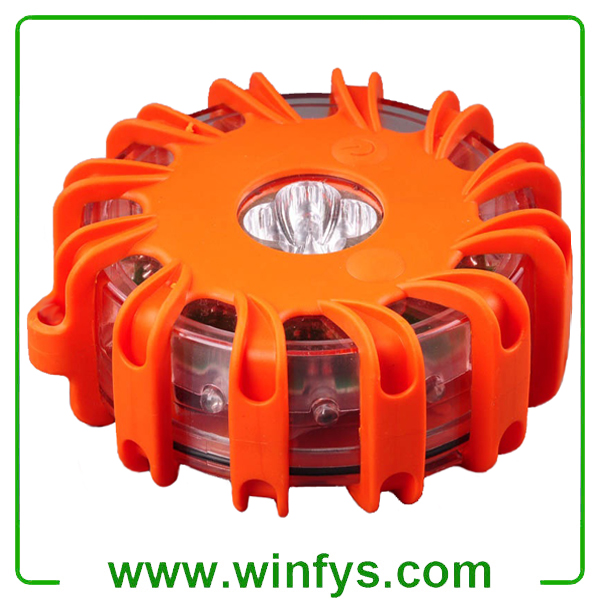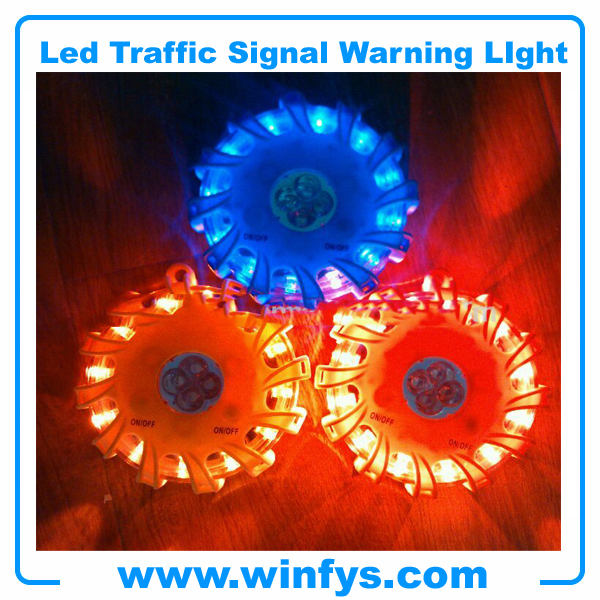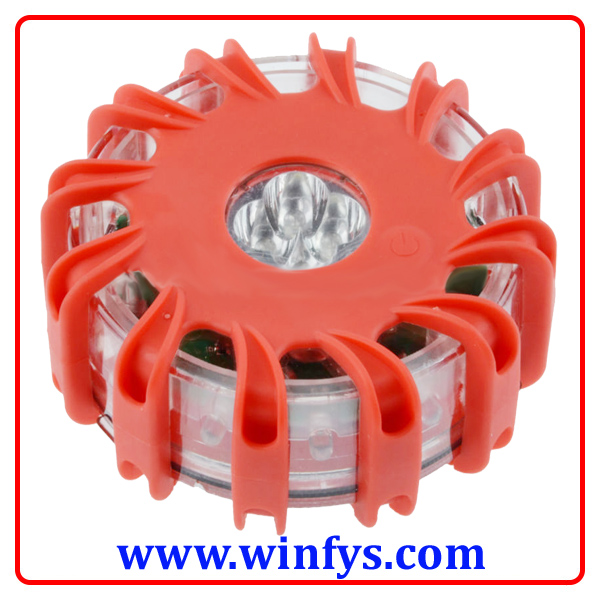 \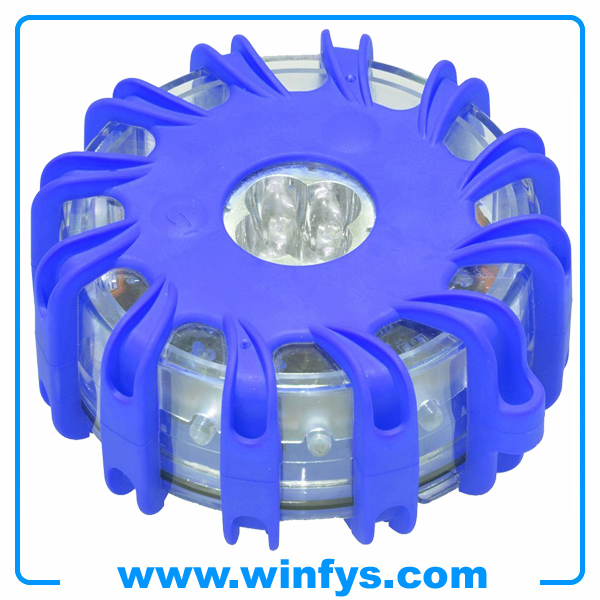 led road flares with flashlight
1.10-IN-1 flash patterns
2.powered by 3pcs AAA battery
3.with magnetic base
4.4 led flashlight with ON/OFF button
1.Flash Patterns and Running Time:
Pattern

Run Time

ROTATE

9 HOURS

QUAD-FLASH

9 HOURS

SINGLE-BLINK

60 HOURS

ALTERNATE

9 HOURS

SOS(MORSE CODE) RESCUE

(SOS)

14 HOURS

SOLID-ON HIGH

5 HOURS

SOLID-ON LOW

35 HOURS

2 LED FLASHLIGHT

9 HOURS

4 LED ILLUMINATE

6 HOURS

4 LED FLASHLIGHT

5 HOURS
2.Features:
1. Material:plastic
2. with strong magnet base
3. with 12v car chareger or 110v/240v ac wall charger
4. 3pcs AAA battery
5. PCB with over-charging function
6. 16 Super bright LEDs
7. Lighting distance: 1/2 mile
8. 16 PCS super bright orange LED bulbs, working life is more than 100,000 hours
9. Working model: 9 in 1 flashing
10. Weight: 230g
11. Color: red, blue, green, white,yellow and black
12. Size: 10 diameter, 3.5cm high
13. Charging time: two to three hours
14. Working temp: --40 degree ---- + 60 degree
15. Life time: Three to five years
16. Warranty: 6 months
17. Easy installation, no maintenance
18. Environmentally friendly, no pollution
19. Led energy-based power source
20. High visibility LED's help ensure easy and safe night driving
21. Ideal for highways, parking lots, roads and similar isolated or stand-alone traffic applications.
3.Specification
LED ROAD FLARES with flashlight





Size

10cm diameter x 3.5cm high

Weight

6.7oz. (190 g) with battery

Battery

3 PCS AAA battery

Shelf-Life

10 Years

Buoyancy

Positive (floats); can attach weight

Op. & Storage Temps

Fahrenheit: -40/-40 to 212/248 deg F

Celsius: -40/-40 to 100/110 deg C

Emission Source

360 degree LED array: solid-state; no filament

LED Colors

Red, amber, blue, green, white, yellow,black

Visibility Ranges

Night: visible to 900M (3,000 ft) on road or water, 10 miles (16 km) from air

Day: visible to 300M (1,000 ft).

Material

Polymer

Water Depth Rating

80M submersion

HAZMAT

Hermetically sealed; intrinsically safe

Chemical

Contains no hazardous chemicals, Withstands exposure to petroleum-based fuels

Switch Type

Push Button

Approvals & Certifications:

Complies with U.S. DOT (FMCSA) 49 CFR E 392.25 & 393.95(g).

MUTCD Type A (flashing) and Type C (solid on).

Designed to meet MIL-SPEC/MIL-STD 810 for shock, vibration, and water-resistance.
Application:

Led Road flares will bring you safe and secure and can be used as follows.
*The uses are limited only by your imagination. Customers who need a reliable, ultra-rugged, ultra-bright light can range from SCUBA divers, hikers, and cyclists .
*Search & rescue (SAR) operations: tag areas and items; personal safety light; emergency response teams
*Led road flares use as lantern in case of power failure, earthquake, hurricane or other disaster
*Attach as a safety light for bicycles and motorcycles
*SCUBA diving / boating and marine operations
*Work zone safety: mount on cones or barricades
*led road flares seen in the dark. Be bright at night on the road at a construction site or work site. Alert other workers or passers-by that you need help and are under duress when shouting does not help and want help from emergency services
LED Road Flares is an ideal signal light to identify Road Hazards, Mark Detours, Underwater Repair Applications And More and A great item to keep in your vehicle at all times that can be used to signal for help or identify road hazards and used for police, firefighters, EMTs, rescue services, first responders, members of emergency response teams and the general public and used in cars, trucks, boats, RVs, semi-trucks, construction zones, and emergency response vehicles.