Led Roadside Flares for Car
The High Intensity LED lights of the Flash Led Roadside Flares can make you visible day or night in case of an emergency. The weather resistant Flash Led Roadside Flares have a minimum life of 12 hours. The compact design make it easy to store in your vehicle.
1.Led Roadside Flares for Car Features
9 LED strobe light
Powered by 3X AAA battery
Used as an emergency beacon or breakdown warning
360-Degree Viewing Angle
High Intensity LED Lights
Top Led Lights for Aerial Viewing
Variable Lighting Sequences
Magnet Base
Used for Traffic Management, Visual Protection, Emergency Situations, Accidents,
Directional Markers and Vehicle Loading/Unloading
Bright orange thermoplastic rings with UV-stabilizers
9 Led lights: 1X top LED+8 body Led
Elevated base for uneven roads
Top LED Lights for aerial viewing
4 variable lighting sequences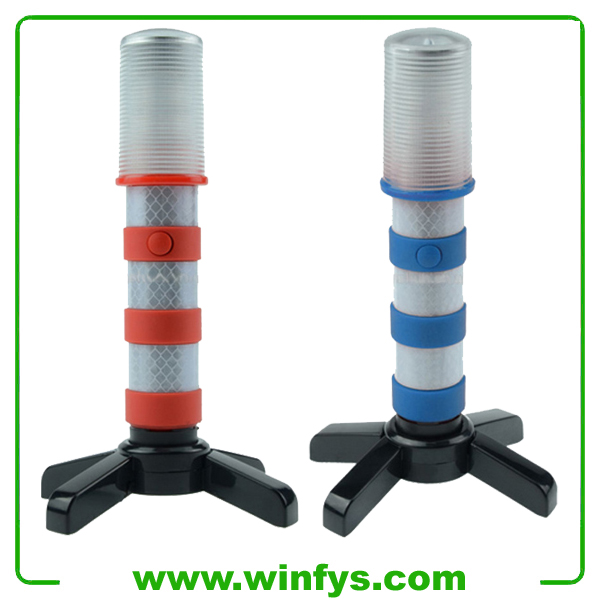 2.Led Roadside Flares for Car Advantages
A much safer and more efficient alternative to conventional flares, the Led Roadside Flare is a sophisticated electronic roadside flare that provides superior warning visibility during both day and night. Featuring a compact design, the Flash Flare is very reflective and also weather-resistant. Colorful thermoplastic rings provide easy grip, and Super Bright LED lighting with various lighting sequences. In addition, the magnet on the bottom provides multiple placement. The base and the flash stick can be separated for convenient storage.
360-Degree Viewing Angle
High Intensity LED Lights
Top Led Lights for Aerial Viewing
Variable Lighting Sequences
Magnet for multiple placement
Shock Resistant Body
Bright Colorful Rings w/UV-Stabilizers
Elevated Base for Uneven Roads
Designed with motorist safety in mind, the led roadside flares is a
battery-powered electronic roadside flare with bright red LED's. A resourceful and
safer alternative to conventional warning lights, thiswarning lights provides
exceptional warning visibility both day and night. Free-standing and compact, the
led roadide flares
features a removable base that folds up in the
included carrying case for storage. This weather-resistant led road flares is with bright orange
thermoplastic rings with UV stabilizers and features a range of lighting-sequences
to further attract attention. Feel at ease when on the road with the brightest
protection available!
3.Led Roadside Flares for Car Speifiation
Size

12cm diameter x 20cm high

Weight

100 without battery

Battery

3pcs AAA dry battery

Shelf-Life

10 Years

waterproof

IP6

Op. & Storage Temps

Fahrenheit: -40/-40 to 212/248 deg F

Celsius: -40/-40 to 100/110 deg C

Emission Source

360 degree LED array: solid-state; no filament

LED Light Colors

Red, amber, blue, green, white, infrared (IR).Custom colors available.

Daylight & Night Visibility Ranges

Night: visible to 900M (3,000 ft) on road , 10 miles (16 km) from air

Day: visible to 300M (1,000 ft).

Housing Color & Material

Polymer and PC

Package

This electronic road flare set comes in a handy carrying case.

HAZMAT

Hermetically sealed; intrinsically safe

Chemical

Contains no hazardous chemicals, Withstands exposure to petroleum-based fuels

Switch Type

Push Button

Approvals & Certifications:

Complies with U.S. DOT (FMCSA) 49 CFR E 392.25 & 393.95(g).

MUTCD Type A (flashing) and Type C (solid on).

Designed to meet MIL-SPEC/MIL-STD 810 for shock, vibration, and water-resistance.
LED Roadside Flares
The led roadside flares features a magnetic base that easily attaches to trunks or roof tops. The high intensity LEDs and the variable light sequencing gives great visibility and attracts attention.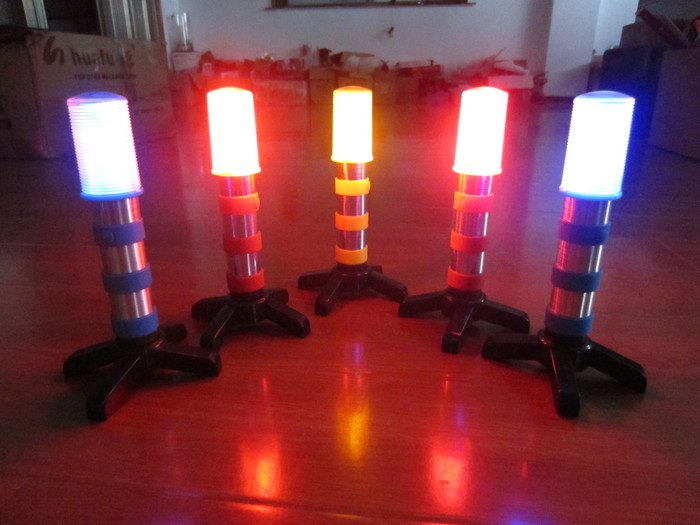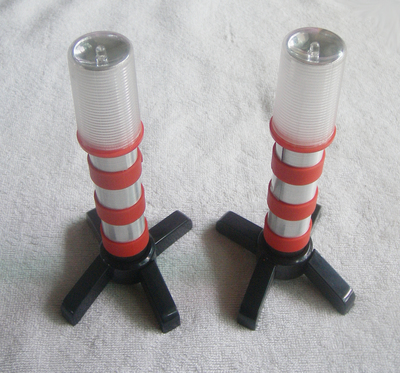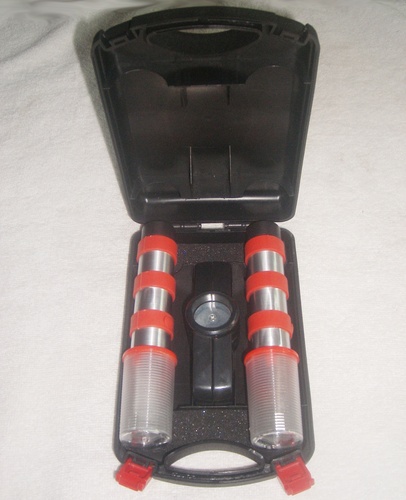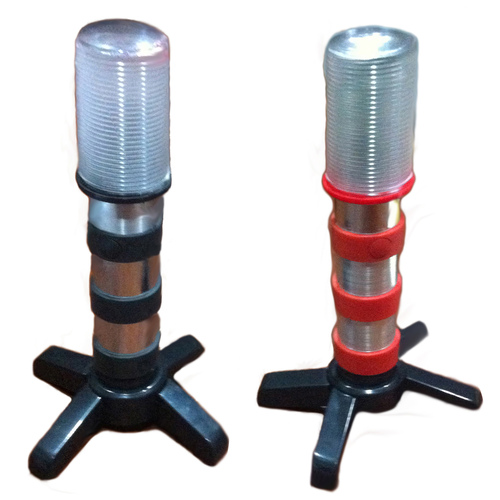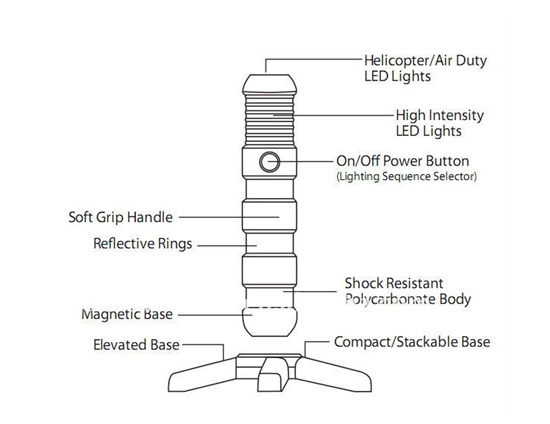 Visit www.winfys.com for more information regarding led roadside flares.