12 LED Camping Lamps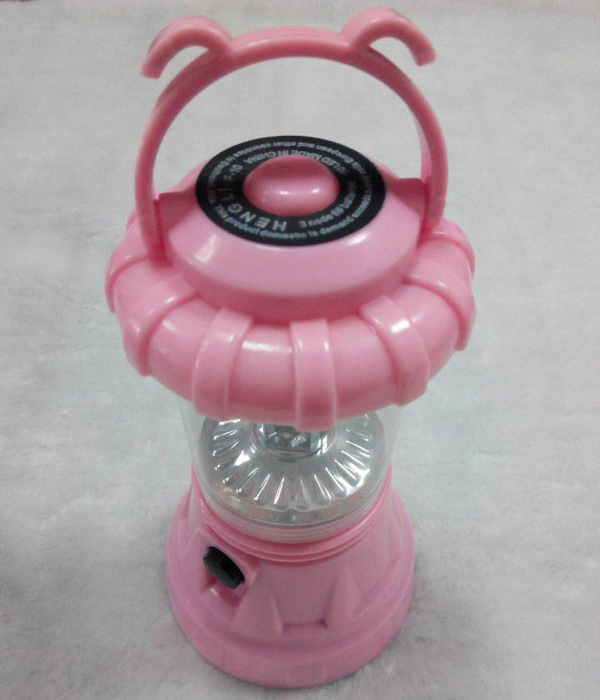 This Led Camping Lamp features durable ABS construction and is engineered to be water resistant, making it ideal for use in rugged conditions. The Led Camping lamp also features a foldout rubberized handle for easy carrying.This water resistant led camping light is with ultra-bright LED bulbs to give a strong light that's sure to provide enough illumination for your camp.It's nice and lightweight, and durable enough to take any bumps and knocks it may encounter.
1.12 LED Camping Lamp Features
1.The LED Camping Lamp is a modern style and energy saving light with multifunction.
2. Ideal for camping, fishing, hiking, outdoor activities and also for household and emergency use.
3. It is also a very handy tool to have in the car or van
2.12 LED Camping Lamp Specifcation
Handheld outdoor Camping Lamp
L:154mm, top diameter :75mm, bottom diameter:87mm.
Powered by 3*AA battery
Energy saving
Long life up to 50000hours
Carry handle
Built in hanging hook
360 degree illumination
Compass on top
Push button on / off switch
Multi-function,such as Camping, Reading , Roating, Fishing, Car Repairs,Picnic, Travelling
Inspection, Security, Public Safety, Police and Rescue
Notice:
Pls do not detach the parts of the lamp so as not to damage it.

Simply, conveniently and Eco-friendly led light, don't hesitate to take it home!!!

Waterproof but not means it can be used in water.

Removes battery if not in use for long period.

Warning: Please do not irradiate it to human eyes, especially for Children ,or else, it may cause temporary blindness for the harsh light of flashlight.
Powered by batteries, this LED camping lamp features low power consumption and long service life.The LED Camping Lamp is a necessary tool for camping, night fishing, hiking and many other outdoor activities.