LED Glow Flashlights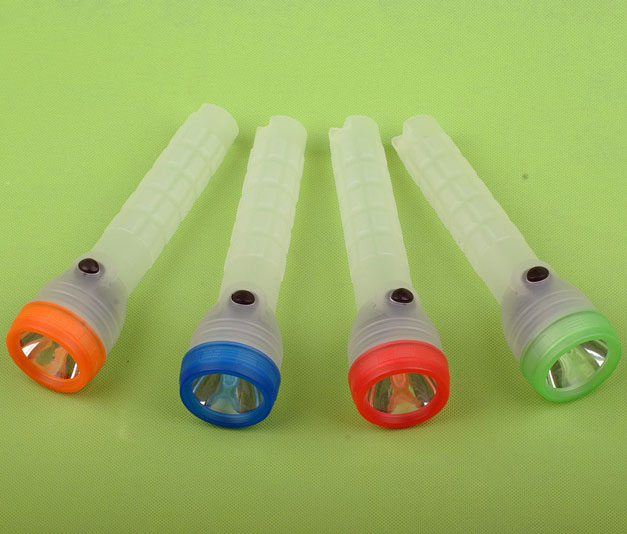 The LED Glow Flashlight is a multi-purpose piece of equipment great for festivals and exploring the great outdoors. With a bright LED torch and a dual mode LED glow stick, giving options of lighting, flashing or static glow, makes this tool ideal for any low light situation.
Torch – one bright LED torch for lighting up dark places

Glow stick – flashing or static brightly coloured glow stick, great for festivals or active use to illuminate yourself or your equipment

Battery –3 or 4 pcs AG 13 cell, lasts for up to 200 hours
LED Glow Flashlights Specification:
1. 3 or 4 pcs AG 13 button cell battery
2. 1*white LED (top)+1 color LED (body)
3. Function: flashlight + flasher
4. Size:40*155mm or 60*215mm optional
5. Ideal for camping,hiking and festivals
6.Rubber push btton on/off switch
LED Glow Flashlights Features:
Wristle, flash wand two functions in one stick.

Environmentally friendly: reusable, long-lasting, battery powered. No chemicals. Nontoxic.

Emergency saving

Long-lasting: lasts 200 or more hours in flasher mode.

3 (for 40*155mm ) or 4 (for 60*215mm) AG-13 replaceable batteries included.

Lightweight. With easy-to-press on-off button.

Multi colors available:orange, blue, red, green.

Warm LED lightbulb used (not harsh blue LED light).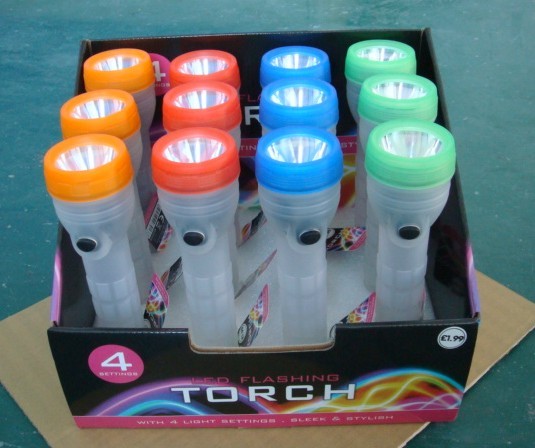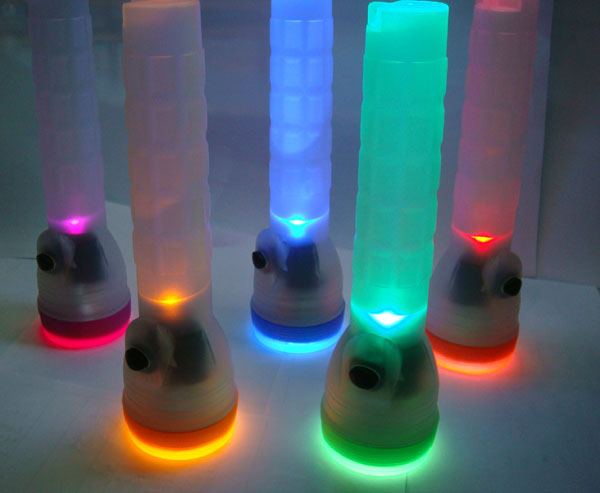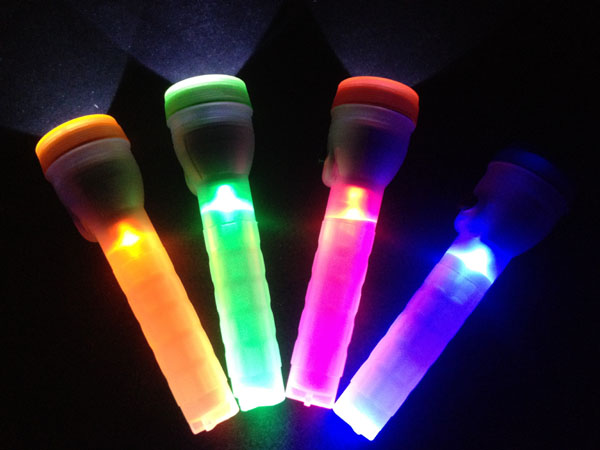 The LED Glow Flashlight is the ultimate waterproof flashlight for everyday use.
Read maps, signal your friends, or light up your path with this multi-function flashlight that also glows and flashes. The LED Glow Flashlight help you and your family prepare for emergencies whether at home, at work, or out having fun.The LED Glow Flashlights come complete with a convenient nylon wrist strap and 3 or 4 AG 13 button cell battery. The LED Glow Flashlight is available in assorted colors – red, orange, blue, and green.
These LED Glow Flashlights are a great idea for torches as they are LED, which uses a lot less power than traditional bulbs while still being brighter. This makes them a great cost effective solution and they can be tucked away as the perfect travelling companion.
These LED Glow Flashlights have a luminous casing that glows in the dark, 2 super bright LED lights and a wrist strap for easy transportation. Ideal for camping, bar becues and festivals.