1 Led Rechargeable Led Aluminum Flashlights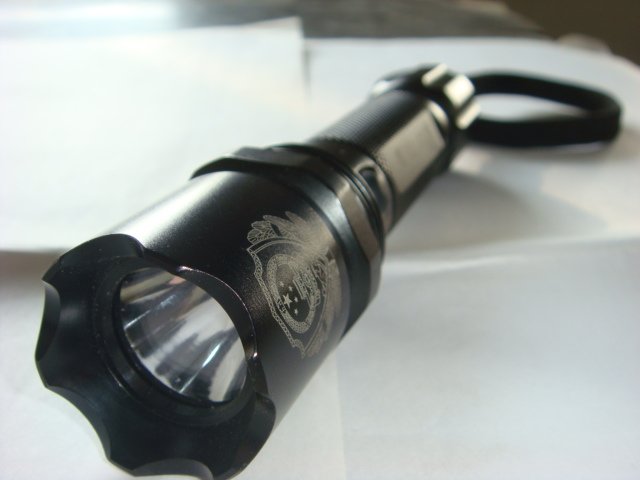 1. 1 Led Rechargeable Led Aluminum Flashlights Specification
Lightness: 8000-10000mcd
Function: recargable
Quatity of LED: 1PC
Size: 16X2.4cm
Material: aluminium alloy
Package: giftbox
Power source:1X18650 Rechargeable lithium-ion battery
2. 1 Led Rechargeable Led Aluminum Flashlights Features
Portable and endurable
High power super bright LED
Low operating voltage
Low power dissipation
Water-proof and shock-proof
Non-slip grip
Stretching the head part,the light beam will change from fouls to flood.
3.Operating instructions:
1.Operation Button: On/Off
2.The switches are at bottom. Press for running it, again for off.
3.Charging time: 3-5 hours
4.Continues run time: 3 hours or more
4. Attention:
High-brightness LED flashlight bright flashlight.In continuous operation will generate a lot of heat.
To ensure the safe use carefully read the operating manual and the following warning and suggestions.
1.Do not turn the torch on the place unattended.
2.Do not give children to play or use a flashlight.
3.Do not let the torch's glasses direct sunlight.
4.Do not use the direct without the protection of rechargeable lithium batteries.
5.For a long time when storge or transportation of the torch,remove the battery.
6.Use a soft cloth to clean every six months torch thread,and use silicone oil lubrication of threads.
7.Do not use the oil from the petroleum refining exposure to water O ring. O-ring will cause water damaged.