Dynamo LED Rechargeable Camping Lanterns Lights Lamps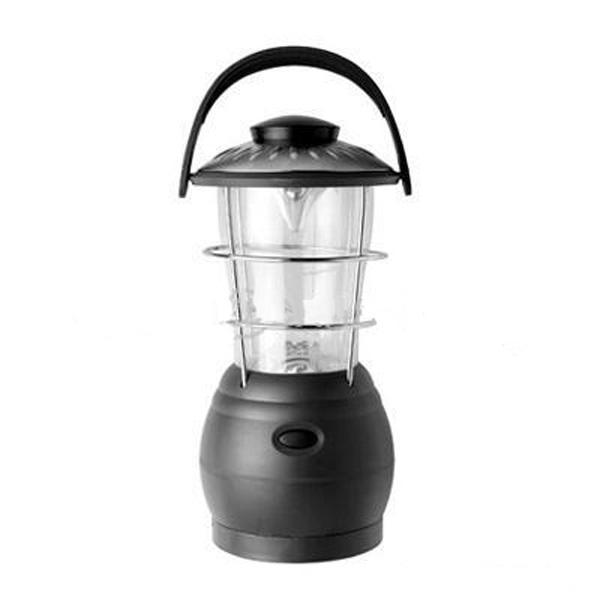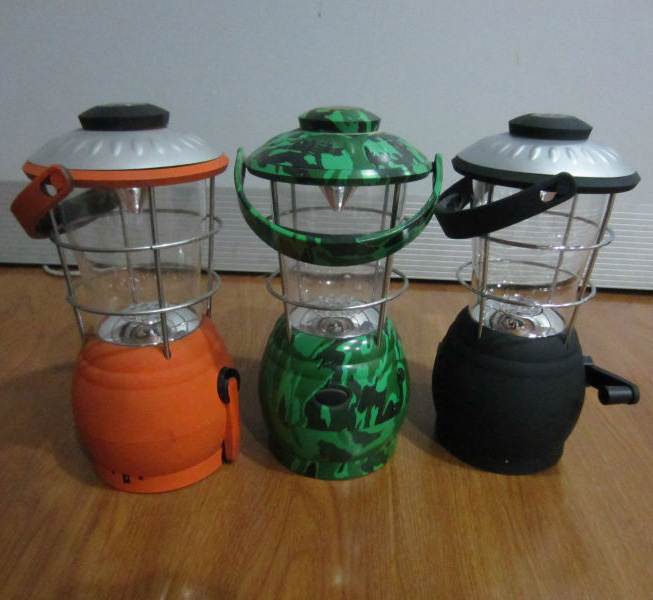 1.Dynamo LED Rechargeable Camping Lanterns Lights Lamps Specification
| | |
| --- | --- |
| | |
| DESC.: | Rechargeable LED Camping Lanterns |
| FUNCTION | HALF/FULL/OFF |
| MATERIAL | ABS |
| BRIGHTNESS | 15000-20000MCD/LED |
| BATTERY | 3.6V,300MAH NI-MH |
| POEWR SOURCE | HAND CRANK AND DC CHARGER |
| PRODUCE SIZE | 134X134X260MM |
| PRODUCT WEITGHT | 510G |
| LED LIFE | 50000-80000 HOURS |
| LIGHT REAGE | 20 SQUARE METERS |
| FULL BATTERY USE TIME | 4 HOURS |
| CHARGE TIME | 2.5 HOURS |
2.Dynamo LED Rechargeable Camping Lanterns Lights Lamps Features
1. A compass on the top, metal protector, hidden crank, the base is waterproof and anticorrosive;
2. Power by 2 ways:
a.Crank dynamo
b.Car cigarette lighter or AC/DC adaptor (not included)
3. 12 super bright LEDs, LED bulb lasts over 100000 hours;
4. Function: 3 LED lighting, 12 LED lighting, OFF
5. Specially used in the wild and emergency
6. Rechargeable heavy duty battery
3.
Dynamo LED Rechargeable Camping Lanterns Lights Lamps
Advantages:
1.Usage: Perfect for travel, hiking, fishing, camping, boating or barbecues and etc.
2.Function: Illumination. Beams comes from 360 degrees of the camping Lantern
3.Quality: High Quality and Durable, Lightweight and Compact design
4.Design: Equipped with Flexible Handle on the bottom of the camping lantern
5.Performance: Water-resistant and shockproof, low energy consumption.
6.Life span: Super bright 12 white LED light bulbs last approximately 100,000 hours