Dynamo Rechargeable LED Camping Lanterns Lights Lamps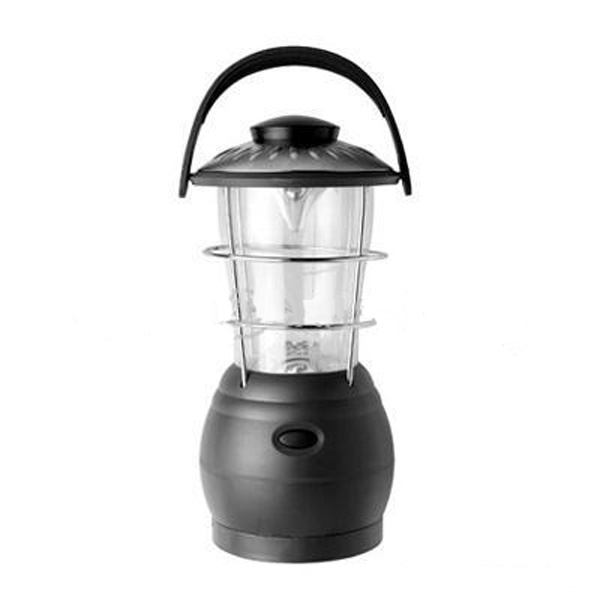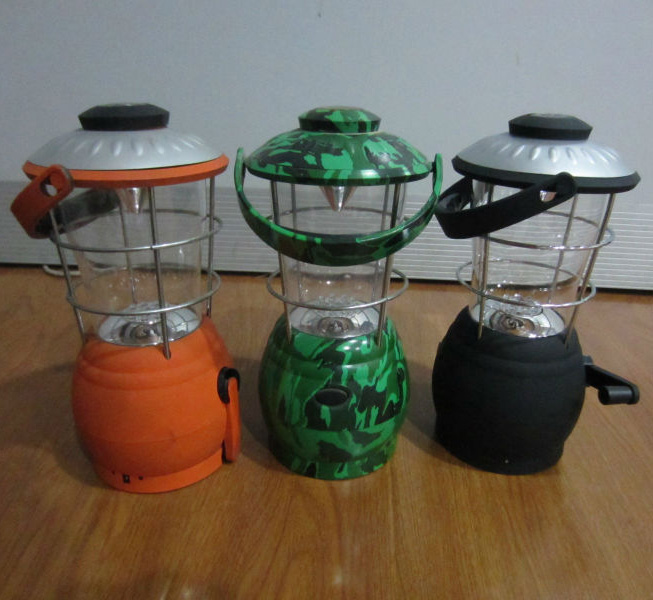 1.Dynamo Rechargeable LED Camping Lanterns Lights Lamps Specification
| | |
| --- | --- |
| | |
| DESC.: | Rechargeable LED Camping Lanterns |
| FUNCTION | HALF/FULL/OFF |
| MATERIAL | ABS |
| BRIGHTNESS | 15000-20000MCD/LED |
| BATTERY | 3.6V,300MAH NI-MH |
| POEWR SOURCE | HAND CRANK AND DC CHARGER |
| PRODUCE SIZE | 134X134X260MM |
| PRODUCT WEITGHT | 510G |
| LED LIFE | 50000-80000 HOURS |
| LIGHT REAGE | 20 SQUARE METERS |
| FULL BATTERY USE TIME | 4 HOURS |
| CHARGE TIME | 2.5 HOURS |
2.Dynamo Rechargeable LED Camping Lanterns Lights Lamps Features
1. A compass on the top, metal protector, hidden crank, the base is waterproof and anticorrosive;
2. Power by 2 ways:
a.Crank dynamo
b.Car cigarette lighter or AC/DC adaptor (not included)
3. 12 super bright LEDs, LED bulb lasts over 100000 hours;
4. Function: 3 LED lighting, 12 LED lighting, OFF
5. Specially used in the wild and emergency
6. Rechargeable heavy duty battery
7. Push Button and east to operate
3.
Dynamo Rechargeable LED Camping Lanterns Lights Lamps
Advantages:
1.Usage: Perfect for travel, hiking, fishing, camping, boating or barbecues and etc.
2.Function: Illumination. Beams comes from 360 degrees of the camping Lantern
3.Quality: High Quality and Durable, Lightweight and Compact design
4.Design: Equipped with Flexible Handle on the bottom of the camping lantern
5.Performance: Water-resistant and shockproof, low energy consumption.
6.Life span: Super bright 12 white LED light bulbs last approximately 100,000 hours