21 inches 54cm Red Green Bicolour Led Traffic Batons With Magnet Base
21 inches 54cm Red Blue Led Traffic Baton With Magnet Base
This super bright compact & lightweight led traffic batons is effective at over 500 meters and has a remarkable duration due to its use of high efficiency LED. It is for Aviation, traffic and personal visibility applications.
Size: 540mm(L)*52mm(Diameter)
Powered by 4*AA battery
31 LED
With magnet base
With wrist strap
5 Funtions:
Red Flash
Blue Flash
Red/Blue Alternating Flash
Red/Blue Flash
White stick and head flashlight
Closed
Application: Traffic Control, Construction Site, Emergency, Climbing & Camping Contact
Weather-resistant body made of A.B.S. high-impact plastic; tube is PC transparent material.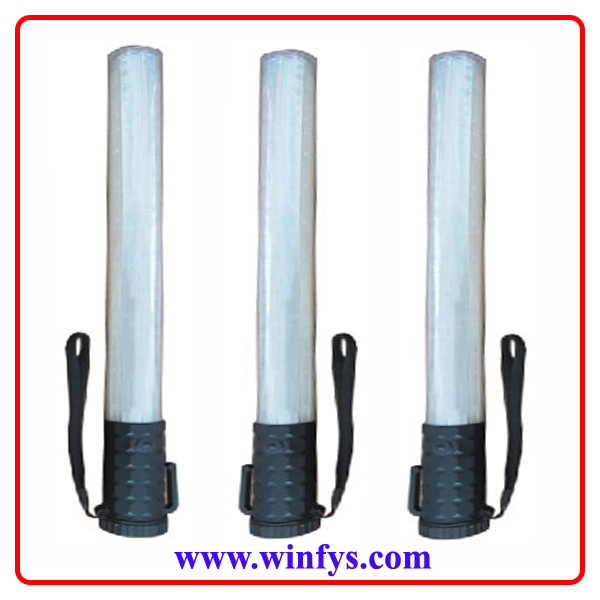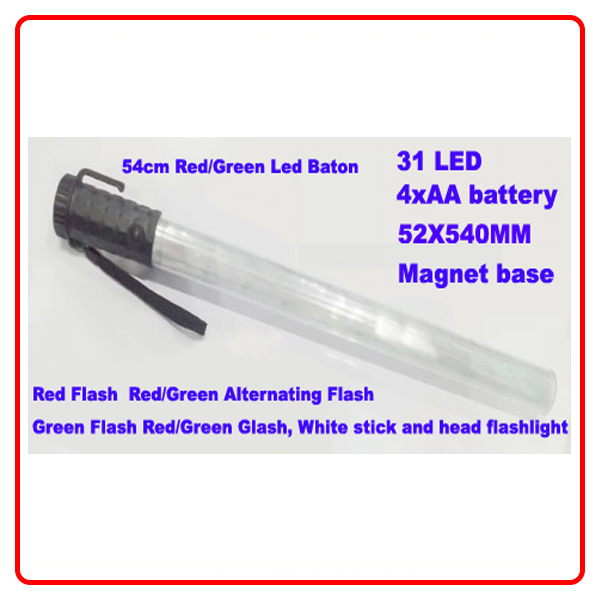 The 21 inches Red Blue LED Traffic Baton is the latest in traffic directing safety, serving as both a safety baton and flashlight. This Red Blue LED Traffic Baton features a durable ABS casing, polycarbonate lens.The Non-recharegable Red Blue LED Traffic Baton is battery operated (requires 4pcs AA Alkaline batteries, not included) and has three operating modes.
The bright red LEDs replace the dangerous chemicals of incendiary flares, reducing the risk of fires or burns. Encased in unbelievably tough polycarbonate, these light batons are waterproof (up to 50 feet), crush-proof (run it over with a truck and it will keep on glowing), and corrosion-proof. Things do not get much tougher than that!