Led Power Flare is an essential piece of equipment for police, firefighters, EMTs, rescue services, first responders, members of emergency response teams and the general public.
Led Power Flare casing is constructed of super high strength plastic: PC, TPE and TPR。

Led Power Flare is with 16PCS super bright LED bulbs, working life is more than 100,000 hours; Using high-capacity battery CR123 as power, built-in IC chip control LED flash.
Led Power Flare has 9 user-selectable flash patterns:
Rotate, double blink, single blink, alternative, SOS (Morse code) for rescue, solid-on (high), solid-on (low), 2LED flashlight and 4LED flashlight.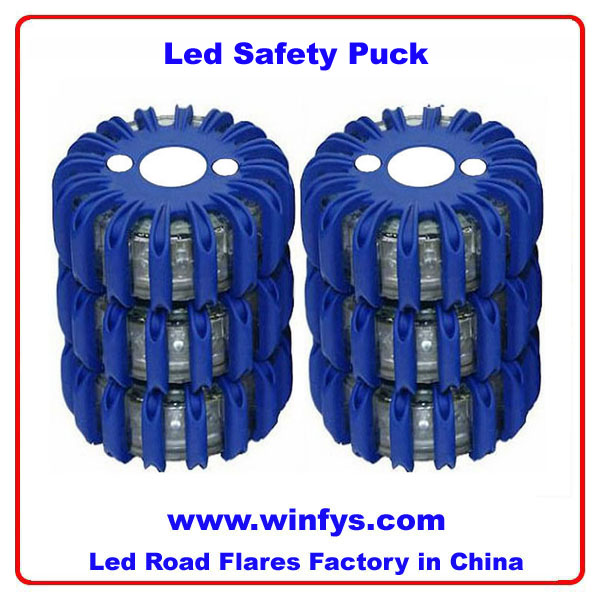 Led Power Flare Advantages:
*Easy Operatation
Turn it on with a simple click. Press the button to select the flash pattern.
*Environmental Friendliness
Reusable and renewable.No chemicals leaking into the environment.
*Great Visibility
See it from 2km away at night and 5km in the air.
*Supereme Safety
Hermetically sealed.No danger of fire or burns.
*Maximum Durability
So strong you can drive over it with a truck. Ultra long life battery.
*Energy Savings
More economical than disposable stick flares.Rechargeable units available with AC and motor vehicle adapters.
*Maximum Savings
Contains a strong magnet for placement on vehicles .Will not damage the surface.
Led Power Flare will ensure car and person safety.