Lime Green Led Safety Jackets



16 Led Safety Jacket,16 Led Jacket
100% polyester cloth lime green
8 Leds(front)+ 8 Leds (back)
Size: 49cm(L), 90-130cm(adjustable waist line)
Customized size is welcome based on 1000pcs or more.
Powerd by 2XAA battery
Carton: 32X40X55CM(50pcs), 13kgs
Ideal for Police Departments, Fire Departments, Construction Workers, Parking Lot Attendants, Crossing Guards, Grocery Cart Runners and Airport Crews.
It is widely used in highway, airport, seaport, schools, construction site, outdoor sports, etc, it is suitable for the traffic police, road personnel, environmental sanitation workers and firefighters, the lifeguard, outdoor work personnel, running in the morning exercise personnel, night work personnel, etc.

Functions:
Power on, Fast Flash, Slow Flash, Steady, Power Off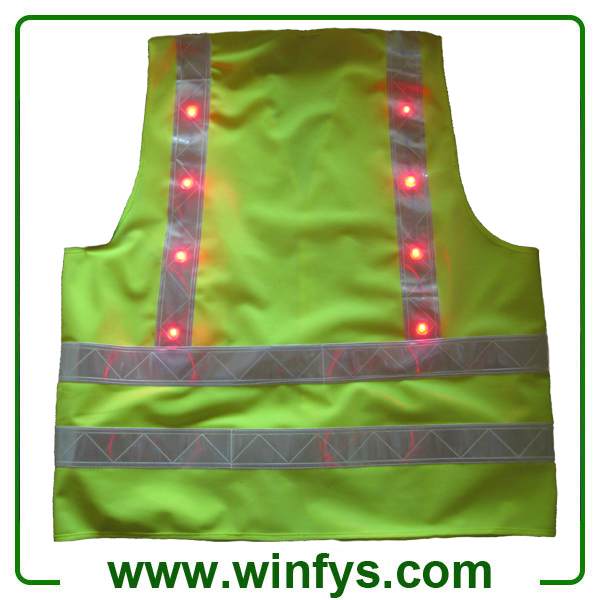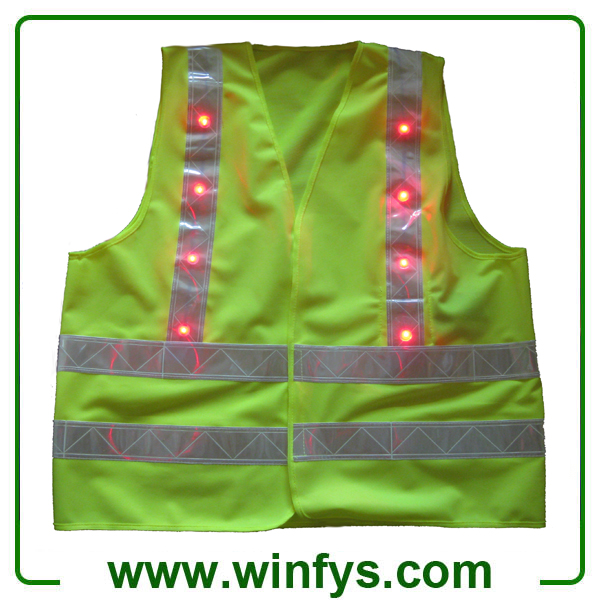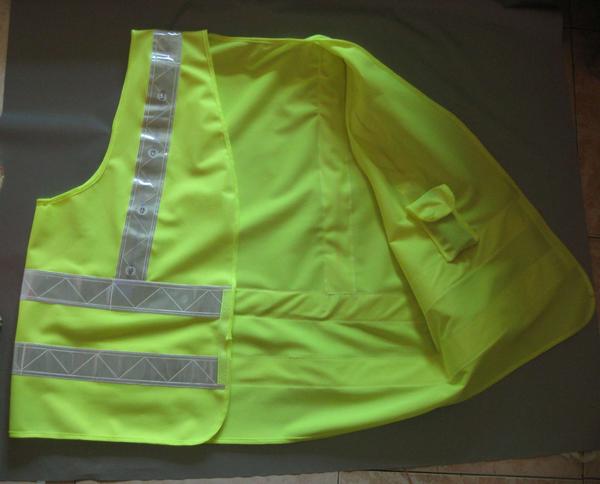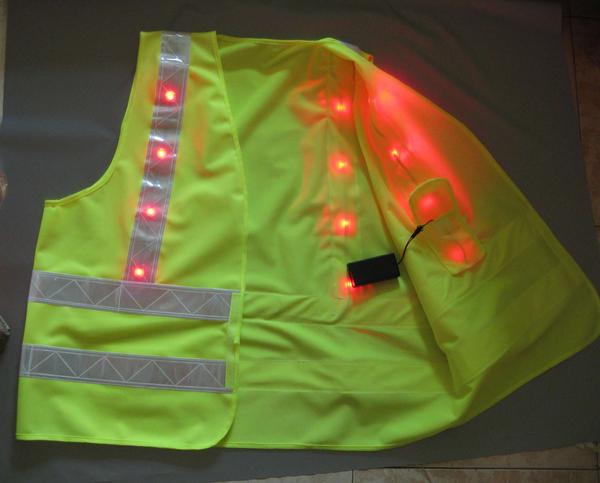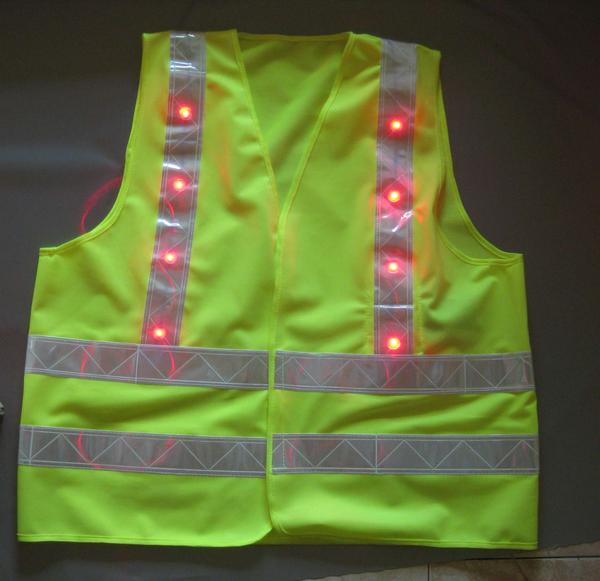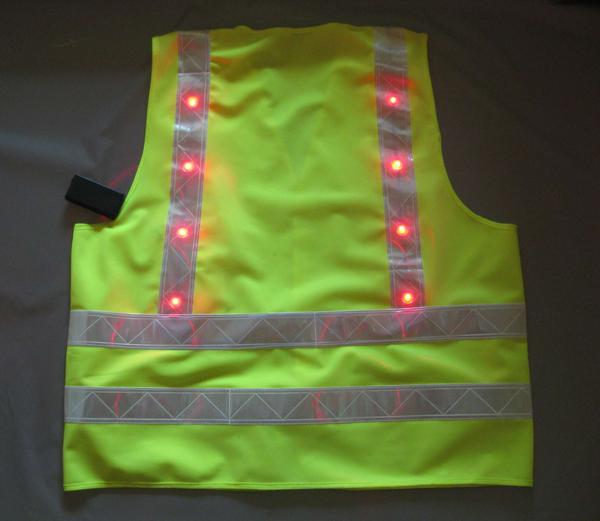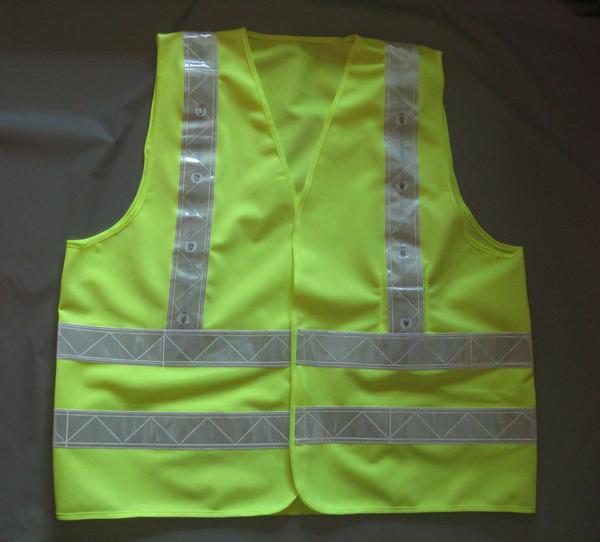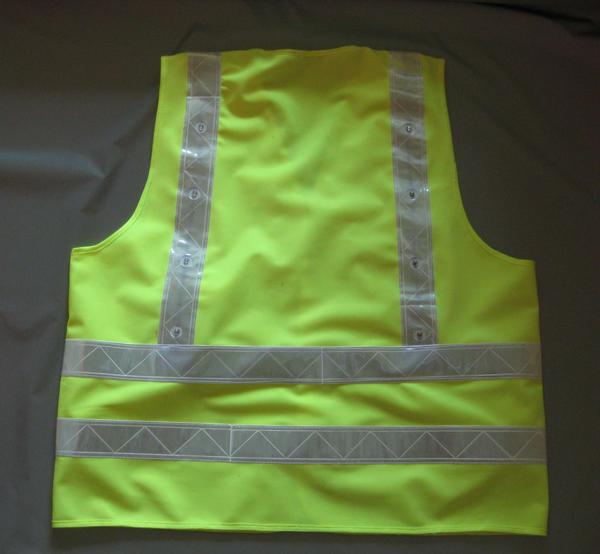 A led safety jacket is high-visibility refelective clothing to is easily seen in all weather condition and avoid colliding with the individual, work-related injury and unfortunate accidents.
Led Safety Jackets are perfect for cyclists, motor cyclists,traffic police and workers engaged in construction, road work, rail work andthose working in ports, airports, yards, hangers, fire, rescue, emergencyservices and utility jobs where bad weather or low visibility may be an issue.
Led Safety Jackets are worn byworkers who work on or near roads, or places where there are movements ofvehicles, cranes, cables, winches, motors or any moving gears. Workers who areengaged in emergency and construction work, need to be seen by other partieswho operate moving machinery that can be potentially dangerous.
Led Safety Jackets are availabe in yellow, orange or red, and have reflective stripes,insignia and letters printed on them.