1. Flashing Led Shoelaces Features:
1.Lace Length: Approx. 311/2 inch / 80 cm
2.Driver Size (L x W): Approx. 21/4 x 11/8 inch ( 6 x 2.8 cm)
3.Powered by CR2032 button batteries. every pair of shoes with a CR2032 button batteries.Long bright cases 30 hours of continuous flashing or gap discharge is 60-80 hours, normal use, 2 to 3 months to replace batteries, have been sold at a convenience store or supermarket!
4.3 flashing modes - Quick flashing,Slow flashing,Steady on
5.A waterproof, washable, durable and safe gift for children and teenagers over the age of 6.
6.LED light source + high pervious to light optical fiber, focusing is strong, good exposure (whole shoelaces homogeneous soft glow) effect is much better than the plastic pipe material.
7. Suitable for running shoes, boots and skates, roller skates, shoes, basketball shoes, football shoes, children's shoes, casual shoes, sports shoes, suitable for outdoor sports, running at night, the big festival evening party, concert, promotion, cheer and other activities,Great for parties, night jogging and all kinds of night time fun and can also be used as necklaces, bracelets for Halloween, Christmas, New Year, etc.
8. Waterproof, high brightness of dazzle colour light walking, focus of attention
9.THis shoes is 65 grams per pair, a pair of into a blister box, box size: 23 * 13 cm. 25 pairs into a small box of 26 * 17 * 25 cm.Four small box into a big box (100 pairs) 51.5 * 28.5 * 28.5 cm, weight: 8 kg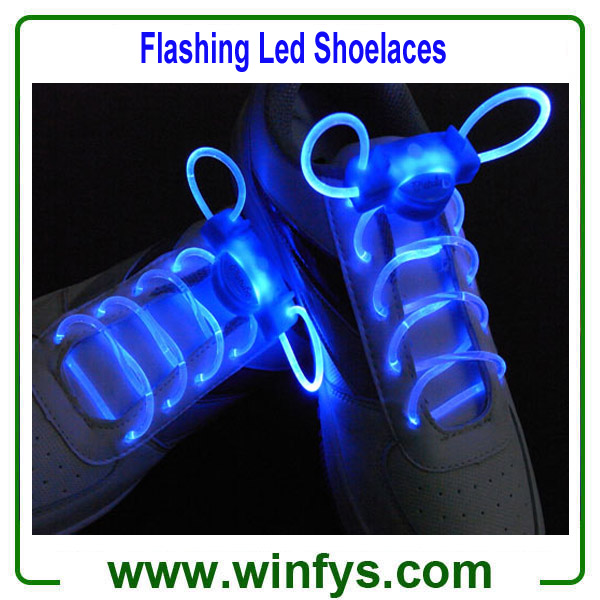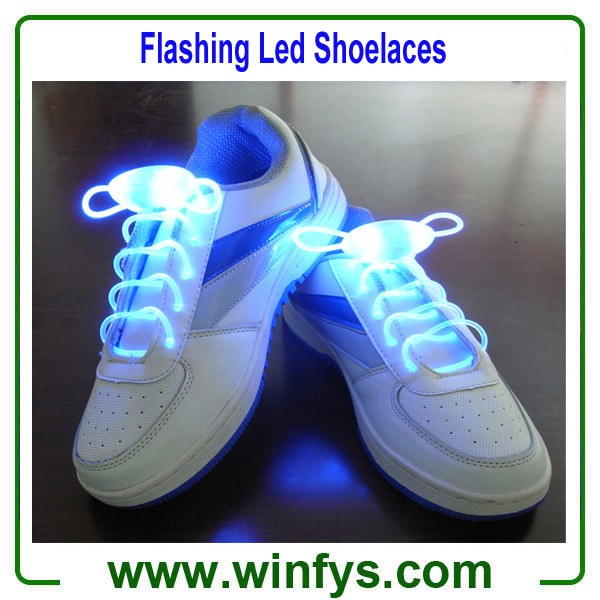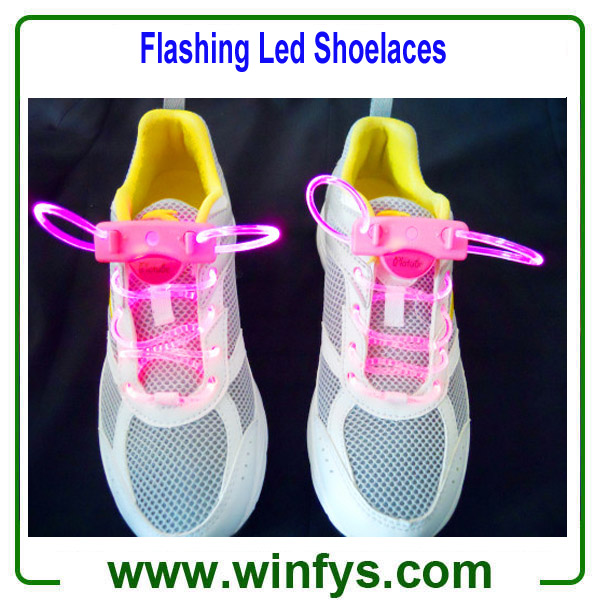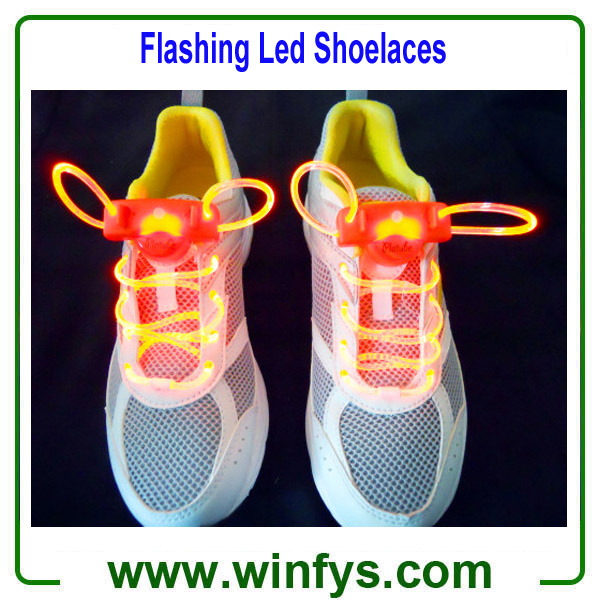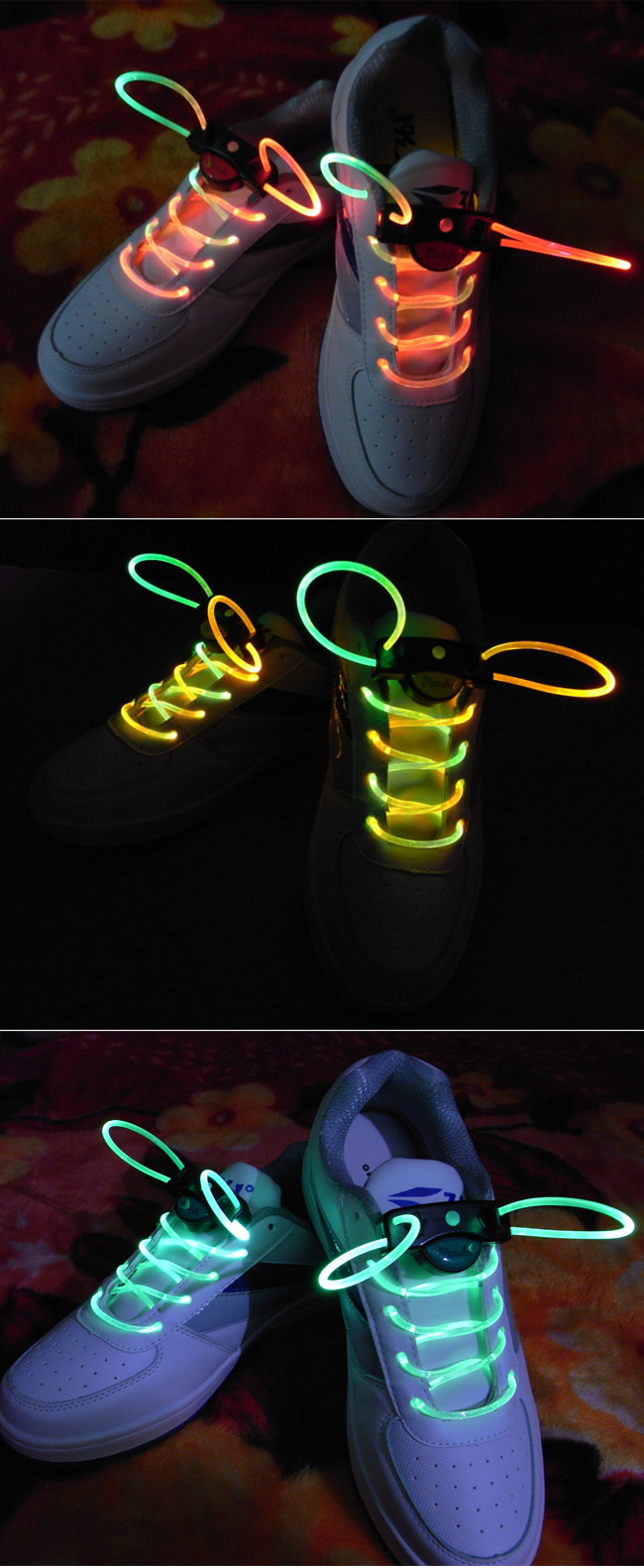 2. Flashing Led Shoelaces Specification: