IP68 12V LED Underwater Green Fishing Light Stick Submersible Fishing Light
1. Fishing Light Stick Specification
1. 5 Sided LED Fishing Light (360 degree view);
2. 180 SMD Super Bright LED Lights, 900 lumens brightness;
3. 10.8 watts,0.9 amp draw,900 lumens brightness, ultra-low battery consumption (runs 8 X Longer than halogen);
4. 50,000 hours lifetime;
5. Replaceable Inner tube;
6. 16.5cm length, easy to store no breakage;
7. Built in weight(No added weight required)
8. Heavy Duty 5M Power Cord with battery clips or cigarette lighter plug.
9. Weight: 450g (light:190g, wire:260g)
10.Available colors: green, blue, white.
11.Package: Carton: 58.5*24*24CM (40pcs/ctn), N.W./G.W.: 16/17KGS
How do LED Fishing Lights work?
Within minutes, microscopic creatures called zooplankton/phytoplankton begin to home in on the green light source, very much the way insects are drawn to outdoor lighting. Small fish soon follow, attracted by the zooplankton/phytoplankton. Each link in the food chain is followed by the next, over minutes and hours. The water around the light will actually become foggy with the swirling masses of copepods, small shrimp, and other microorganisms. Large bait fish schools (species dependent on location) will actually learn the location of the light and show up night after night to feed. This behavior is mimicked by predator fish who soon learn that easy meals can be found in the shadows surrounding the glow. Within a few weeks, your dock will be a regular feeding station for the local fish populations. All this unfolds right before your eyes, and from the comfort of your own home.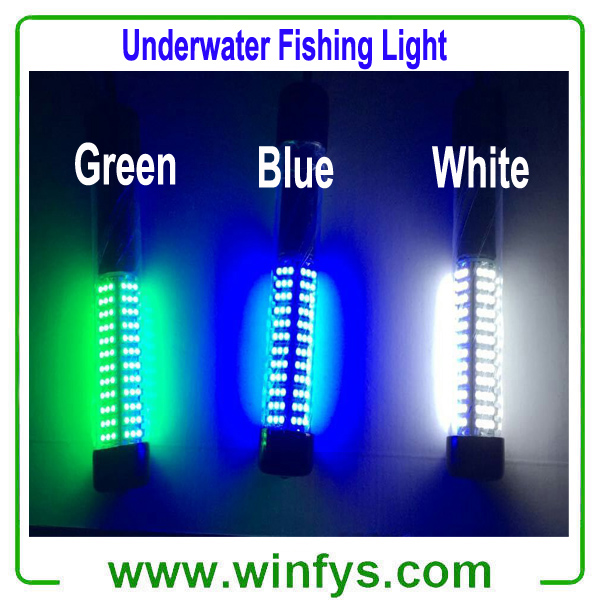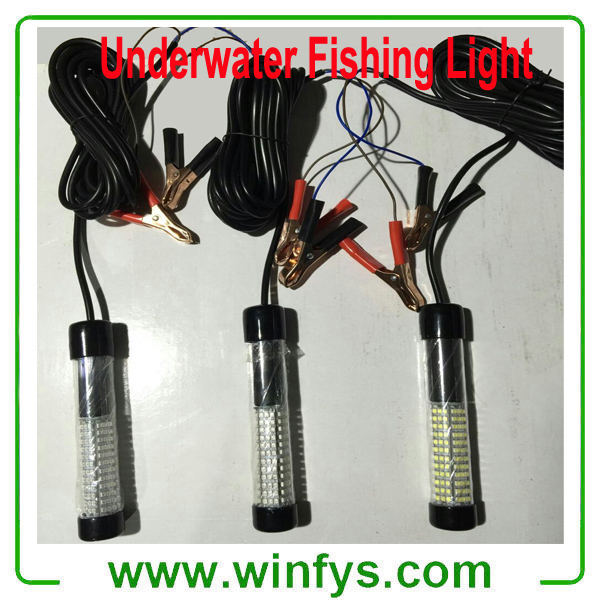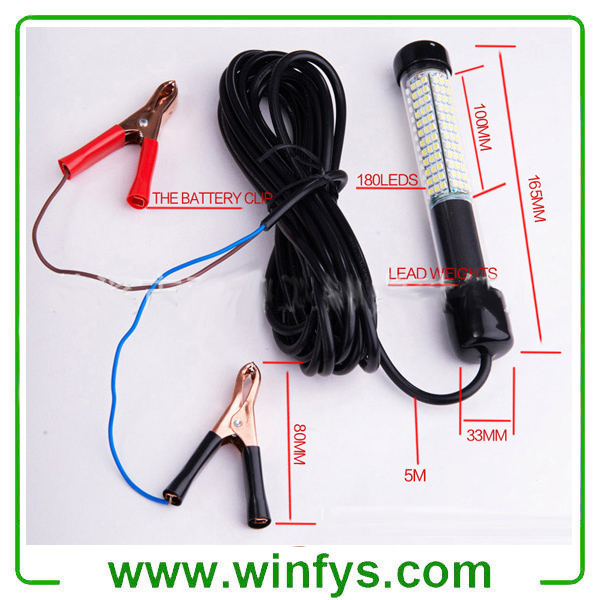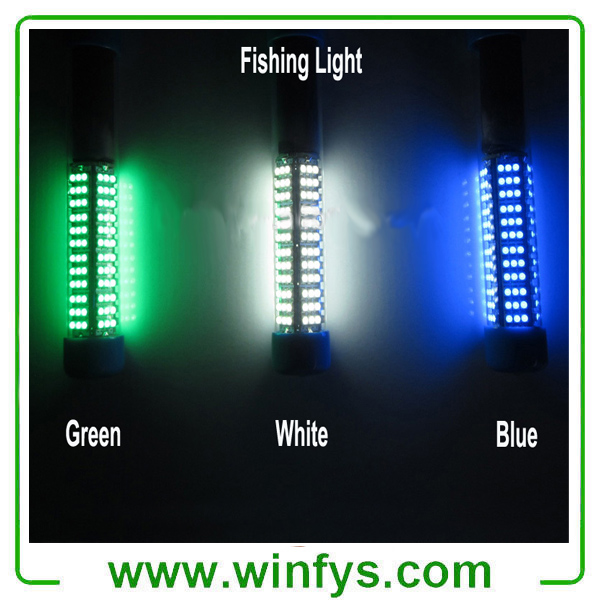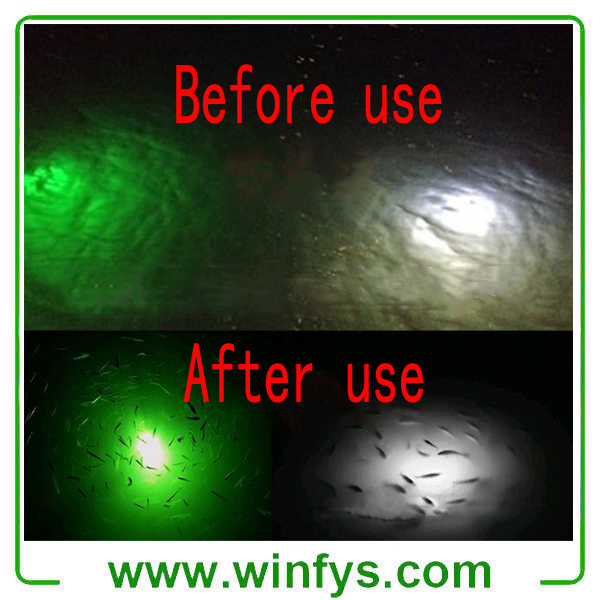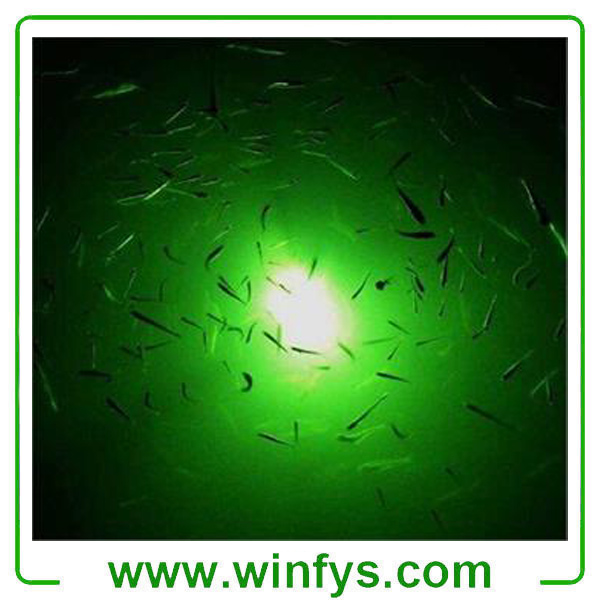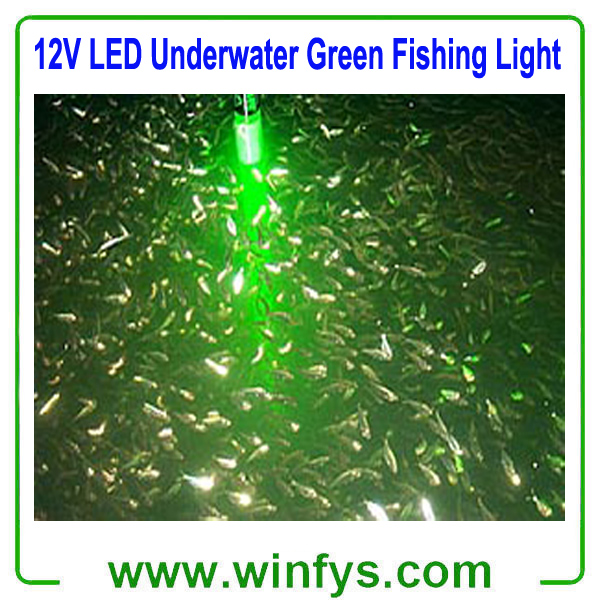 2. Fishing Light Stick Advantages
1. Power: 10.8W
2. Colors available: Green, Blue or White
3. Luminous efficiency of led is 900 lumen
4. More than 50,000 Hours' lifetime, one-time investment, long-time payback
5. The beam angle is 360, also offer customized service

6. Special design for heat sink, perfect cooling system making the light more stable and durable, extending the lifetime of led and driver
7. No halation, no UV or IR radiation, no harm to humans; free-pollution without harm eyes and skin without lead and mercury.
8. Anti-shock, anti-moisture, no RF interference, no buzzing noise and no flourescent flickering-stable;
9. Excellent self-cleaning function;
10. Easy to install and maintenance free;
3. Fishing Light Stick Application
Fishery: to promote the hatchery and growth of the fish
Fishing: installed on the boat to attract the fishes when fishing in the sea.
Widely use in Fisheries: for light cover nets, sea fishing, small nets, silver nets, fishermen modified nets, ponds, lakes for fishing

Remark:
1. In Freshwater: carp , black carp, grass carp, snakehead , catfish , tilapia , catfish , walleye , crappie , red snapper fish , etc. (
In freshwater, Green color is better
)
2. In
salty
water : squid , octopus, flounder , Pacific ocean perch , hi -known second fish, largemouth bass , northern pike , salmon , trout , etc. (
In salty water, White color is better
)
3. Blue color is available for freshwater and salty water.
More Styles of Led Underwater Fishing Light