Rechargeable Led Emergency Road Flares Red Super LED Safety Road Flares
The led road flares contains a powerful magnetic base to be atatched on the sides and top of vehicles.
It can handle extreme temperatures, can be used in HAZMAT situations (intrinsically safe).
1. DOT & Traffic Safety Compliant
2. Crushproof PC Shell and Impact Resistant Rubber Housing,can be run over by a fire truck
3. 16 Red super bright LEDs,Visibility 1/2 Miles
4. 9 Variable Flashing Modes
5. Waterproof up to 50 Feet and Floats on water
6. 1X powerful magnetic base at back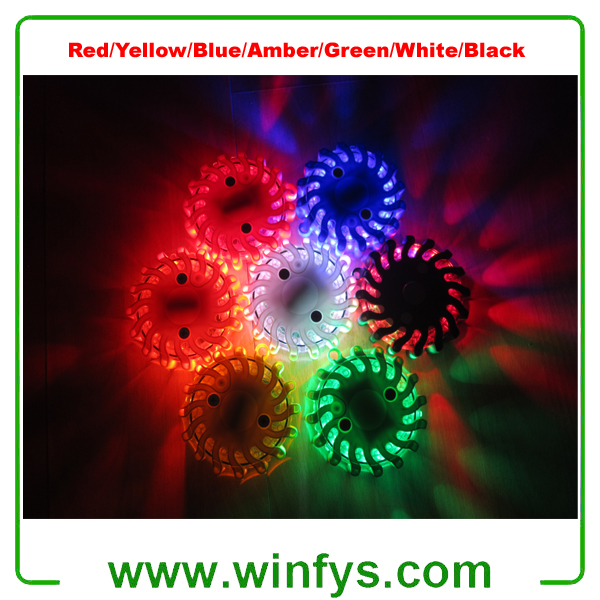 The Rechargeable LED Road Flares is an extremely durable and is a safe alternative to incendiary road flares.
It is ideal for Inspection and maintenance of vehicles,road safety identification in cars, trucks, boats, RVs, semi-trucks, construction zones, and emergency response vehicles and by police, firefighters, EMTs, rescue first responders,emergency responders, personal vehicles, construction sites, or marine applications.