3XAA Battery 12 Inch 30cm Red Led Traffic Wands Led Traffic Batons With Lifehammer and Whistle
The 30 cm Led Traffic Baton provides highly visible traffic safety light for guidance and alert to pedestrians or drivers. The Traffic Baton also features a handy top light (white headlight) and a magnetic base.
Marshalling Wands/LED Police Wand / Rechargeable LED Light Wand/ Whistle Rechargeable Traffic Wand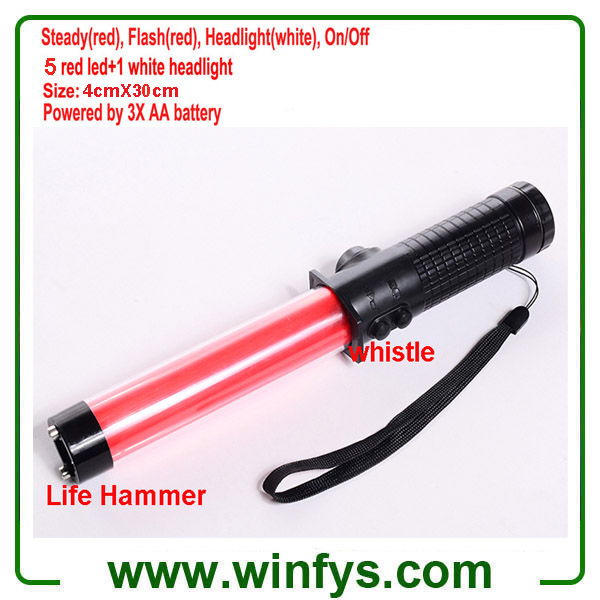 1.Specification
1.In the middle: 5 red leds, flash-steady for SOS in the dark. On the top: 1 white led, light in the dark.
The top can be used for life hammer to broke window when be trapped in the car.
2.Loudly whistle for SOS.
3.Non-slip handel,buckle and lanyard, easy to take.
4.Silicone rubber button, not damage easily.
5.Independent switches, whistle and flash/light are not affected by each other.
6.Magnet on the bottom can be attached on iron.
7.Rubber ring,waterproof.
8.Function: Flash-steady-lighting-close.
9.High quality PC tube and ABS handle,impact-resistant
10.Powered by 3XAA battery.