21 Inch 54cm Red Green D Battery Led Traffic Batons Led Traffic Wands
This super bright compact & lightweight 54ccm red green led traffic batons is effective at over 500 meters and has a remarkable duration lighting and flashling due to its use of high efficiency LED. It is Ideal for all police, rescue, safety and industrial personnel and widely used in directing traffic on parking lots, airports, camping activities,sports events at stadium or school and more. It provides great visibility under dark, rain, fog,snow and other bad weather conditions.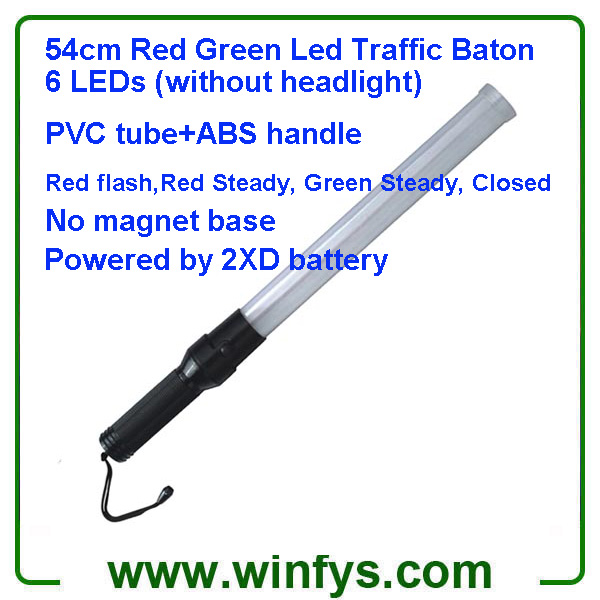 1. Specification
1.Size: 54(L)*4cm(Diameter)
2.Powered by 2*D batteries
3. With wrist strap(lanyard)
4. Flashing Mode:Red Flash/Red Steady/Green Steady/Closed
5. PVC or PC body+ABS handle
6. Light source:6 LED
7. Working temperature: -20`C--+70`C
8. Working life: 3-5 years
9. Wihout headlight , without magnet.
2. Application
Led Traffic batons are an effective way to guide traffic .It is widely used for
Traffic Control, Construction Site, Emergency, Climbing & Camping Contact.