Car Auto Safety Roadside Emergency Tool Survival Kits Car Emergency Kits

Ready for all potential emergencies when on the road or travel. Everyone driver should carry a car emergency survival Kit in their car. In an emergency, it could save your life and the lives of your passengers. A roadside emergency can happen at any time, whether your car is new or old. A range of problems can cause it, from a tire failure or mechanical breakdown to running out of fuel. At best, it's an annoyance; at worst, it can compromise your safety. Being prepared with a car emergency kit can increase your safety, reduce stress, and help you get back on the road faster.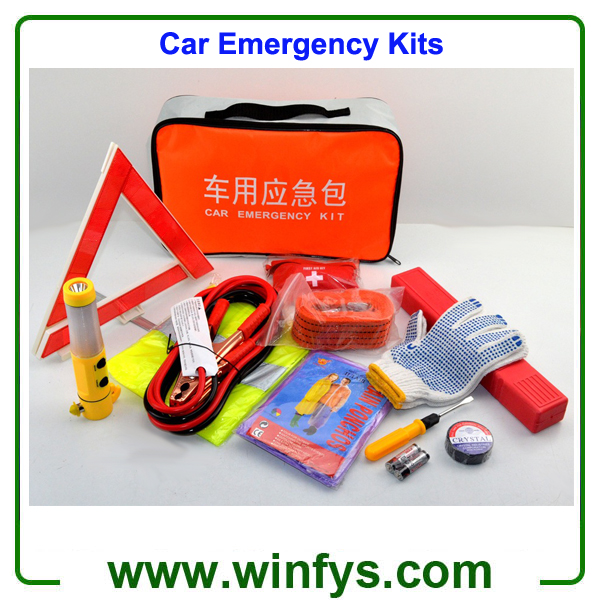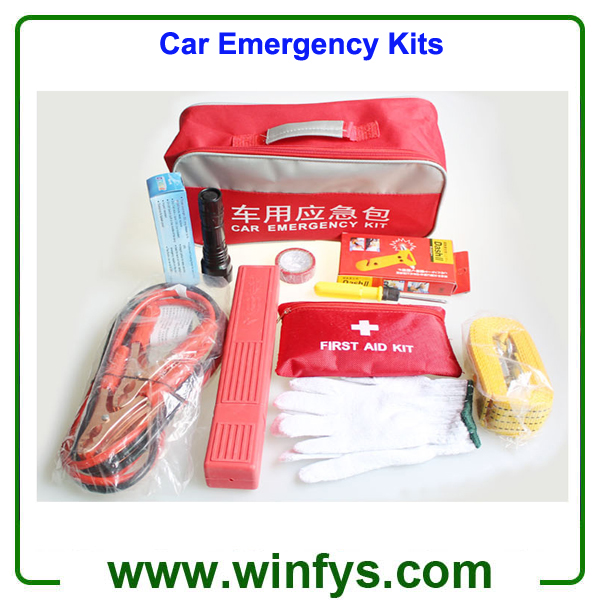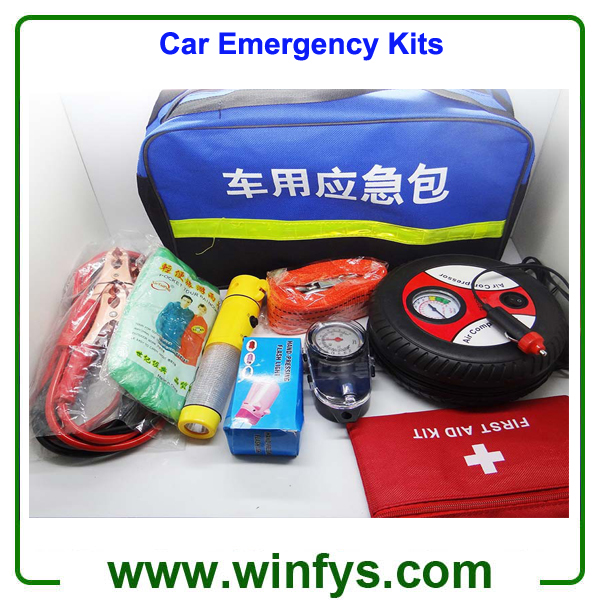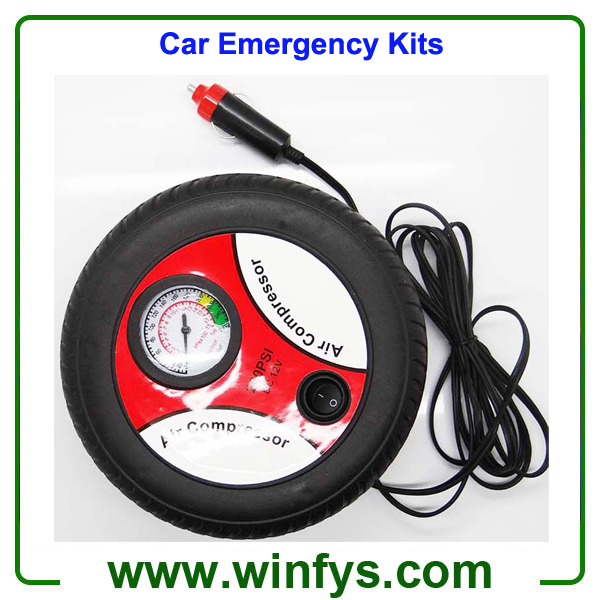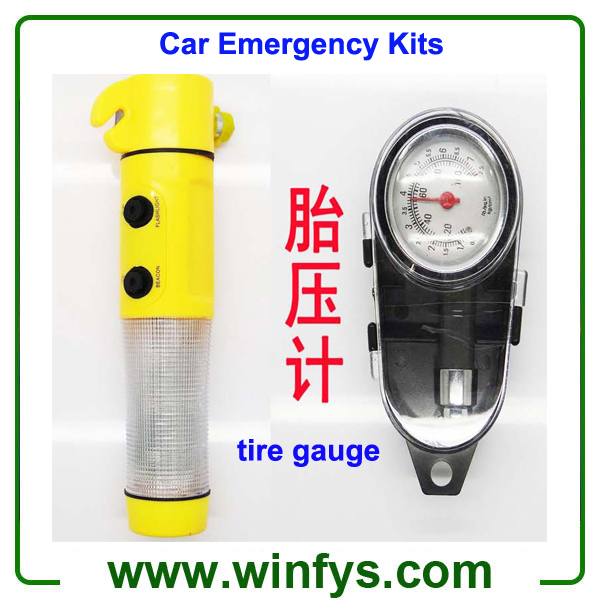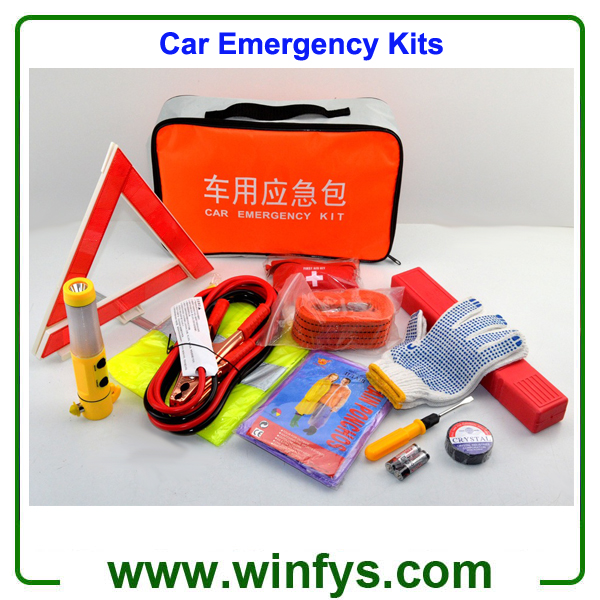 Basic configuration of Car Emergency Kits

1. 1X Triangle
2. 1X 4 in 1 Safety Hammer
3. 1X Working Gloves
4 1X Screwdriver
5. 2X Battery
6. 1X Booster cable
7. 1X Non-woven adhesive tape
8. 1X Nylon Bag
9. 1X Jumper cables
More options or customized car emergency survival tools kits are accepted.
| | | |
| --- | --- | --- |
| Items | PC | Specification |
| Pair scissors | 1 | |
| First aid bandage | 1 | 6cm*400cm |
| Non-woven adhesive tape | 1 | 1.25cm*5y |
| Safety pins | 2 | |
| Soap wipes | 2 | |
| Antiseptic cleansing wipes | 2 | |
| Combine pad | 1 | 2.7cm*23cm |
| Adhesive wound dressing | 1 | 6cm*7cm |
| Gauze sponges | 2 | 7.5cm*7.5cm |
| Film dressing | 1 | 6cm*7cm |
| Absorbent pads | 2 | 5cm*5cm |
| Adhesive bandages, PE | 4 | 72mm*19mm |
| Adhesive bandages, elastic fabric | 5 | 76mm*25mm |
| Nylon bag 9003SF | 1 | 18.5cm*14.5cm |