Bicycle Accessories LED Silicone Bicycle Light & LED Bike Tail Light LED Bicycle Light Flash Light
1. Specification
Used for a bicycle, backpack,helmet, bike front light or rear light

Made of Solid, durable silicone

Waterproof design,suitable for different outdoor sports.

Easy to install or remove without any tools,only need 3 seconds

Lighting modes: slow flash,fast flashing, steady and closed

2 Super bight LEDs with over 500 meters visibility

Powered by 2 * CR2032 battery (included)

Color: white silicone white LED,black silicone white LED,red silicone red LED,blue silicone blue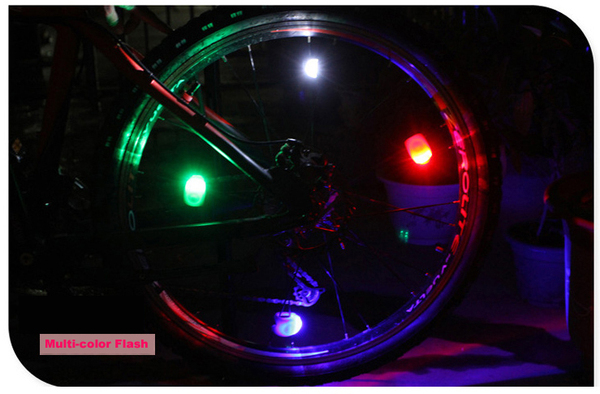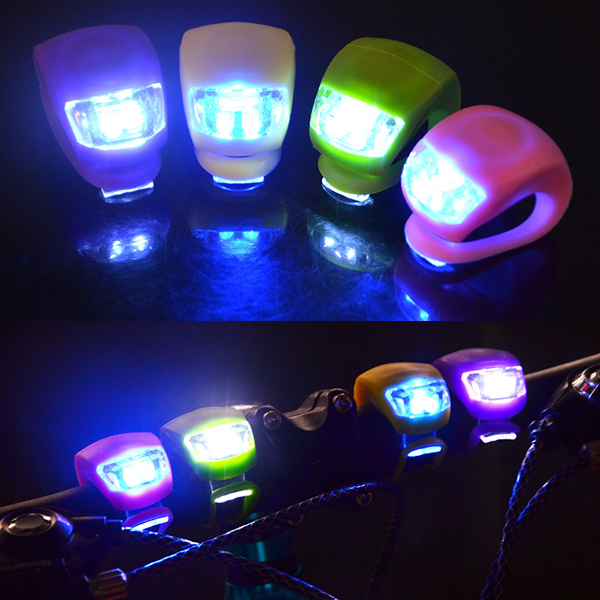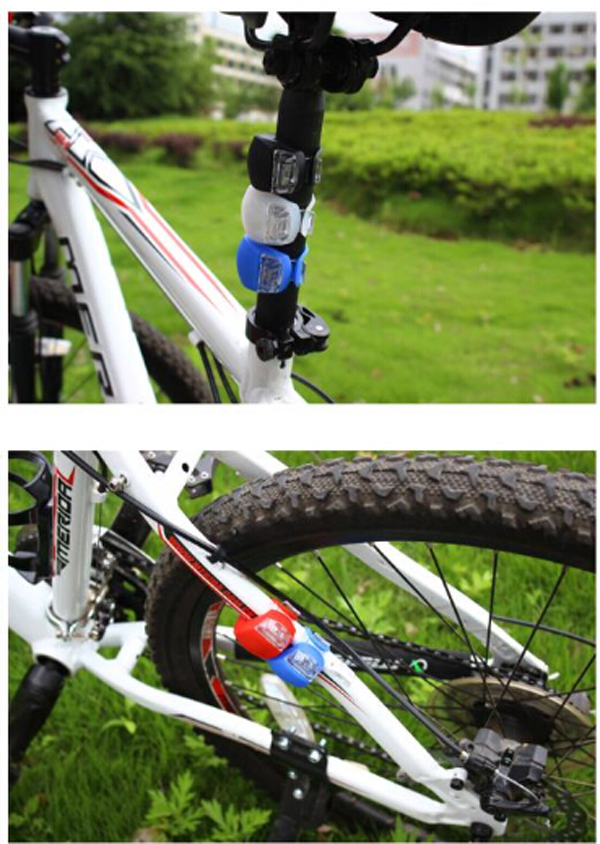 2. Features
Cold resistant and heat resistant silicone material, regardless of 40 degrees below zero at

low temperature or high temperature of 220 degrees can be used safely.

Outer layer is coated high elastic waterproof silicone, solid, durable.

High elastic silicone multifunctional fixed way - can be installed in hand, on the seat after

the standpipe, front fork, fork, backpacks, after using a helmet.

Fixed in the helmet in front - riding at night can be used as warning lights and browse the map.

Fixed in the helmet rear - warning taillight when used.

Installed on the bicycle front & rear & wheel as a bicycle light;

Installed on the front of your helmet as a headlight;

Installed on the backside of your helmet as a warning light.
One-Touch switch design, easy to operate.

Effective visibility warning is as high as 600 meters.

Quick release type design - install or remove without any tools for 3 seconds to fix.

Emergency lighting, outdoor play, mountain climbing, bicycle illumination at night is appropriate.

Water resistant water spray design - not afraid of the flooding on rainy days.



3. More styles of Led Bicycle Lights