16 Inches Retractable Traffic Cone Rechargeable Collapsible Traffic Cones Foldable Traffic Cones
This 16" Rechargeable Collapsible Traffic Cone is with built-in flash led, reflective stripe
and internal light greatly increases roadside visibility and safety. Retractable design and light
weight is easily stored under the seat, in the trunk or even in a seat pocket.
1. Features
Name: Rechargeable RetractableTraffic Cone
Material: Plastic base+high bright reflective chemical fabric+fluorescence red Oxford Fabric
Lighting: 5 Red Leds
Flashing Mode: Steady ON/Fast falshing/Slow Flashing
Size: 25cm wide, 41cm high
Unit Weight: 480g
Battery: 200MA rechargeable lithium battery, 2h recharged for 8h use.
USB rechargeable cable
It is retractable or foldable and easy to take.
Packing:per piece in an opp bag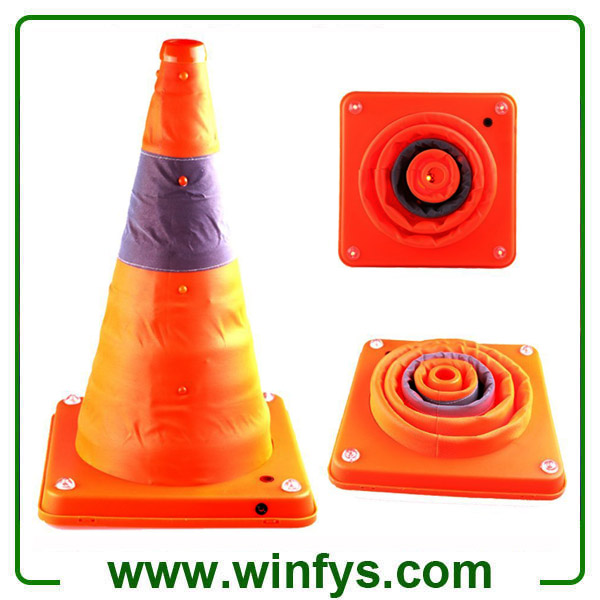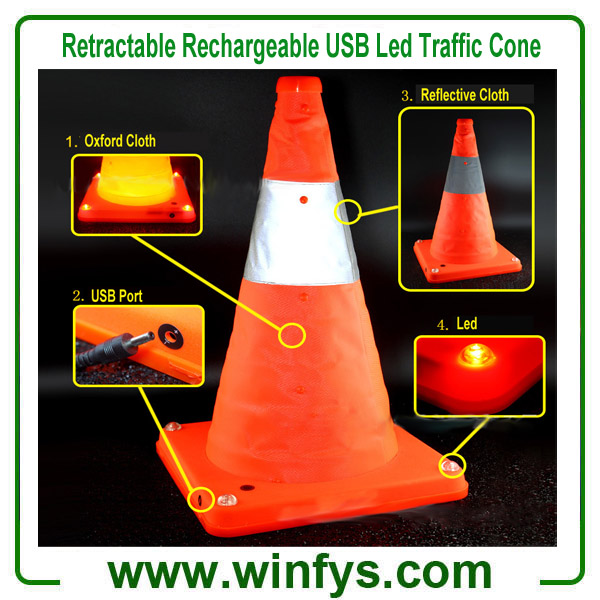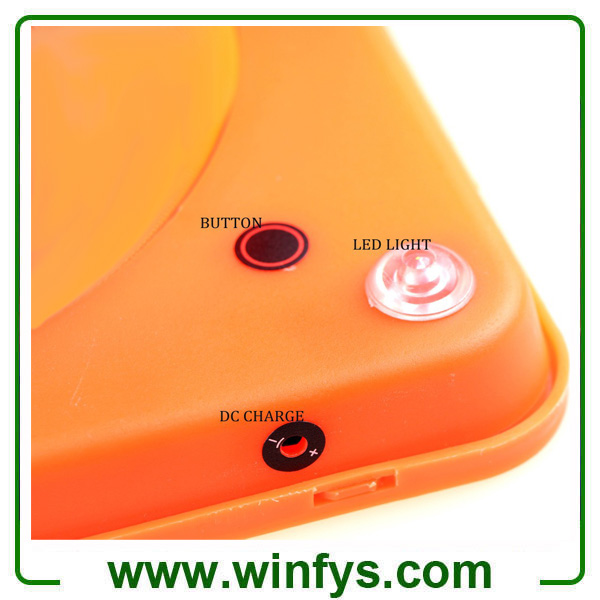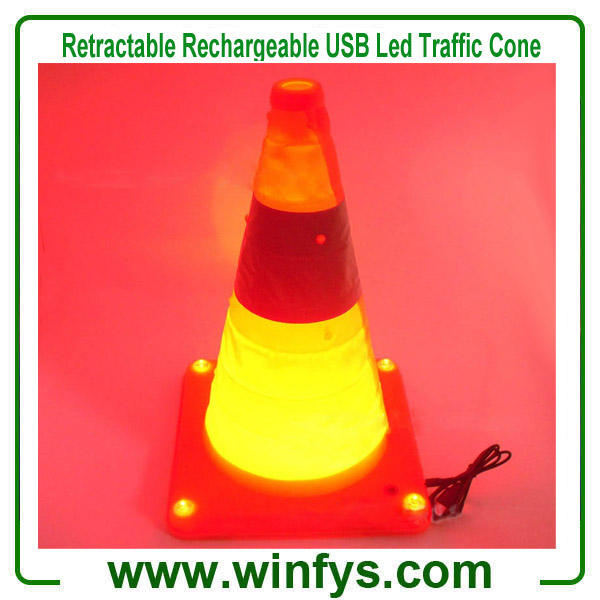 2. Application
Rechargeable RetractableTraffic Cone is widely used for labor protection, traffic safety, clean and environmental sanitation, garden maintenance, building construction, outdoor sports, airport security, logistics express, parking lot, port and dock, factory uniforms, road rescue, road construction and other fields, suitable for specific places in all kinds of industry.