Solar Foldable Traffic Cones Solar Collapsible Traffic Cones Retractable Traffic Cones
Solar Collapsible Traffic Cone is with ABS base,stable and strong base,wind resistant/crush resistant/
waterproof,orange reflective oxford cloth for striking warning. Each of collapsible traffic cone can add weight, for wind and crush resistance,by add rubber or sand. Super high bright can be seen for long distance. Extra top light& bottom light are available.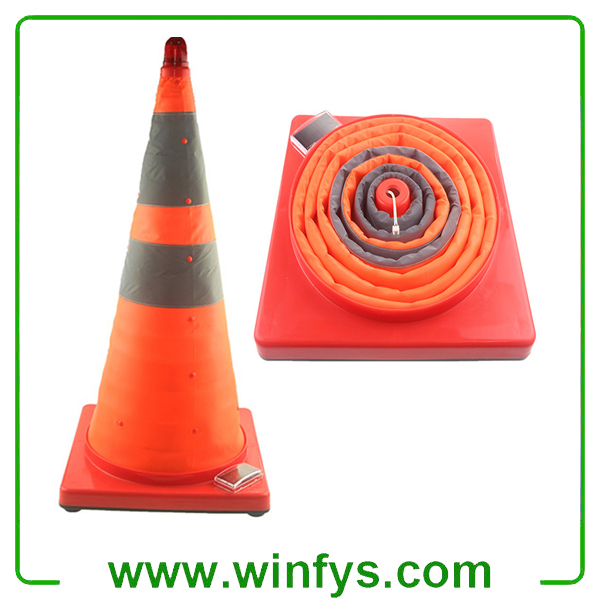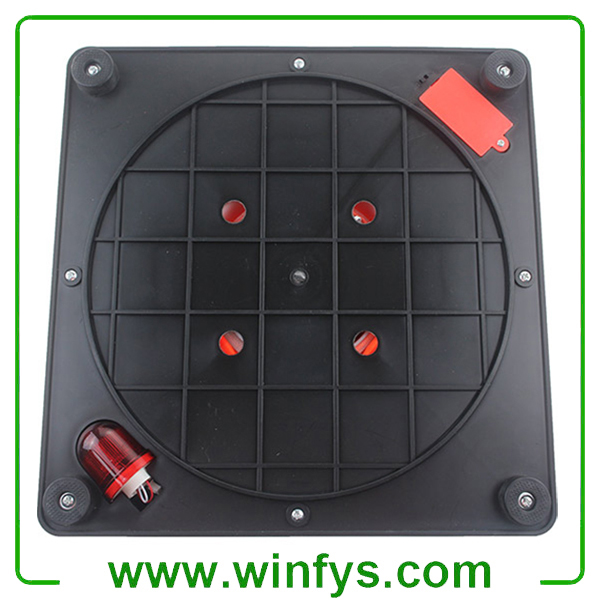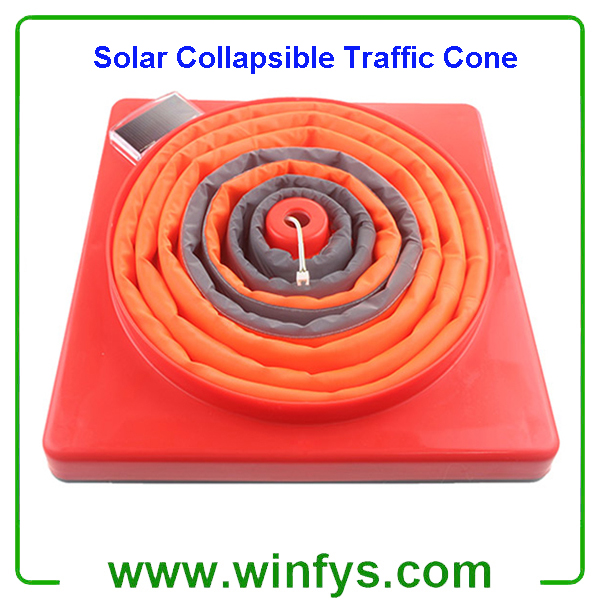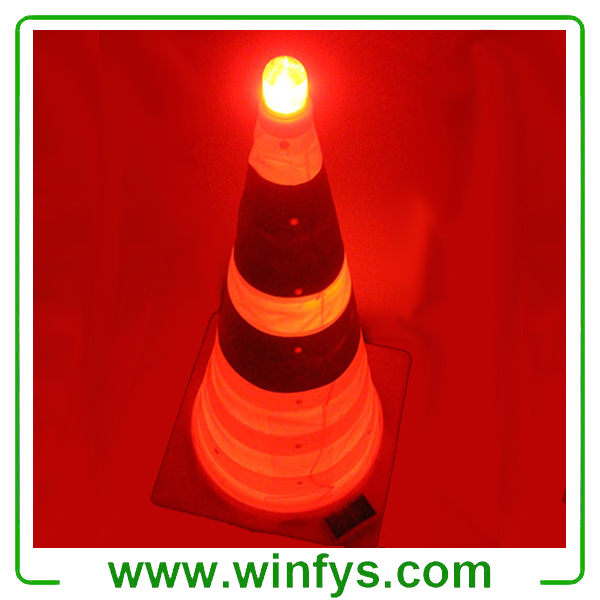 1. Specification
1. Size : H:55cm base size: 26.5*26.5*4cm
H:60cm base size: 26.5*26.5*4cm
H: 70cm base size: 32.5*32.5*4.5cm
H: 75cm base size: 32.5*32.5*4.5cm
2. Battery: Ni-MH, 2.4V battery
3. Solar panel : 60mA ;4V monocrystalline silicone 64.5mm X34.5mm
4. Battery : 2pcs AA battery 1.2V rechargeagle
5. LED: 3pcs red color 0.01W
6. LED frenquency :1Hz
7. Lighting mode: flash
8. Using Temperature Range (Degrees): -40°C~+70°C
9. Working time : more than 60 hours after full charge
10. Charge time : more than 8 hours
11. Light control on/off : 300-700lux start
12. Base material : ABS Fabric material : Oxford fabric
13. Life time: >3 years
2. Features
1.Collapsible and foldable, easy carrying,
2. Photocontrol, automatically close in day, open at night
3. Active warning and passive warning
3. Application
Solar Collapsible Traffic Cones is widely used in road crossing to warn the drivers
and reduce the accidents.It is mostly used for Traffic police, Road admistration, Personal trip
Parking lot,General areas, Road work, construction sites etc..