75cm 28" Inches Rubber Base Foldable Retractable Collapsible Traffic Cones Pop-up Cones
This Rubber Base Collapsible Traffic cones are used for caution/warning on hazardous areas, utility or road work,construction sites, parking lots and playground. At night, the reflective dazzling light make the drivers see it clearly.The collapsible rubber based traffic cone which can be easily collapsed for stow-away flatpack storage.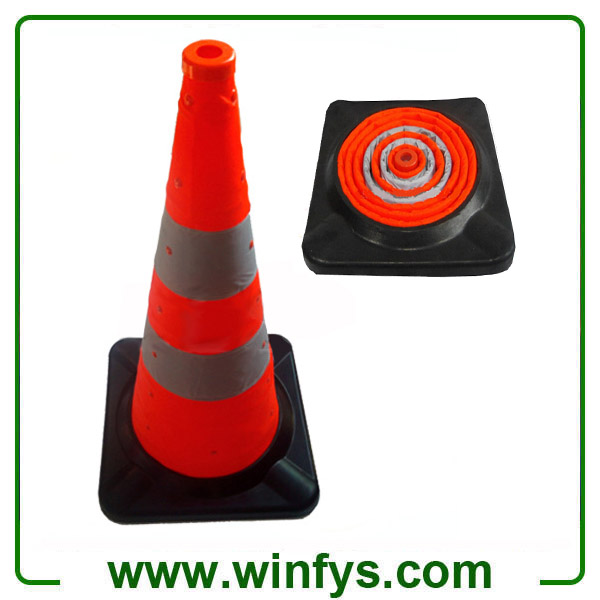 Size: 750mmX380mX380mm

Collapsed size: 380mmx380mmx60mm
Material : Waterproof oxford cloth, Heavy Duty Tough Black Rubber Base
Each one collapses down to just 60mm high.
Very stable & lightweight due to low centre of gravity.
Rubber base for stability & grip.
Standard grade Prismatic reflective sleeves provide excellent nighttime visibility.
Ease of storage.
Weigh: 3.7kg per cone.
Ideal for marking barriers and hazardous areas.
Ideal in case of a vehicle breakdown.
Collapsible Traffic Cones is lightweight & compact storage.
First Responder Cones, Collapsible Traffic Cones, Pop up Cones, Retractable Cones, Telescopic Traffic cones