Hi Vis Reflective Tape Rechargeable Flashing LED Light Safety Vest Jacket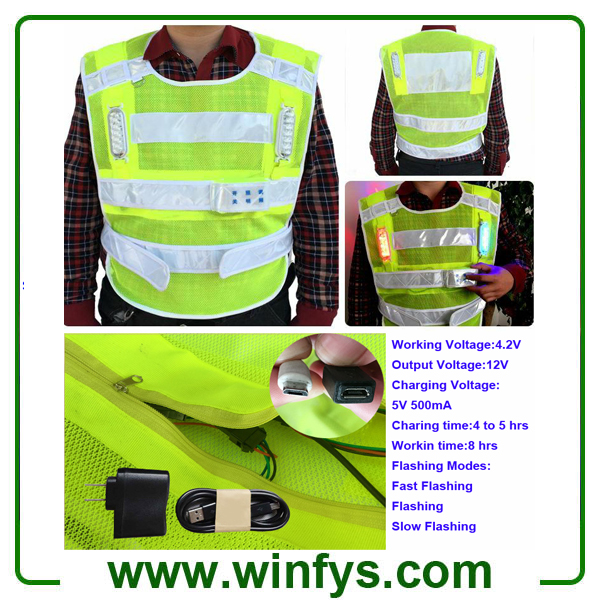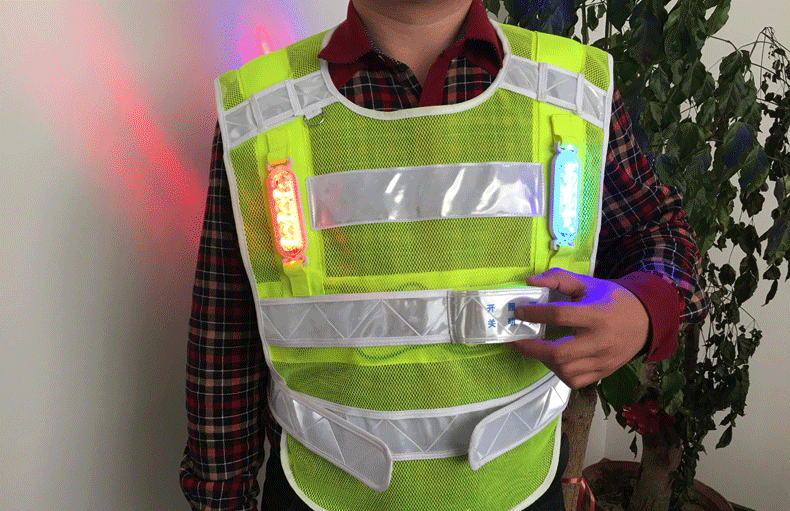 Perfect accessory for boaters or hikers in a search and rescue situation.
The ultimate in making individuals visible in dangerous high-traffic or low-light surroundings
Blaze-orange mesh vest with 2"-wide reflective bands and LED on front and back
Super bright 12 front LEDs and 12 back LEDs produces glow visible for hundreds of yards
Lightweight & durable construction with Velcro-tab size-adjustment, fits easily over heavy coats
Excellent for Cyclists, runners or general safety.
The effective visibility range in good conditions is up to 80-120 metres, The leds can be seen from up to 300 metres.
With Switch/Lighting/Tuning button
Flashing modle: Fast Flashing/Flashing /Slowing Flashing/ Off
Power source: 1X 4.2V 1000mA Lithium batteries including with Micro usb charge port
When you charge it 4 to 5 hours will enable the LED's to operate consistently for up to 8-10 hours!
Color: Flourescent yellow
Weight:160g
Material: mesh cloth
Total Length: 38 to 50cm
Waist: 70 to 98cm